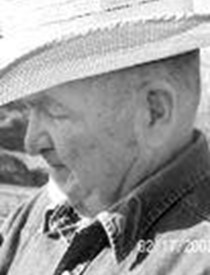 William (Billy) White
8/3/1936 — 12/1/2020
Billy White passed away unexpectedly Tuesday, Dec. 1, 2020, at St. Joseph Regional Medical Center.
He was born Aug. 3, 1936, in Spalding, the only son of James and Eva White. He was a proud member of the Nez Perce Tribe.
Billy attended grade school in Spalding and graduated from Lapwai High School in 1954, where he played on the football, baseball and even basketball teams. He was a bona fide cowboy, and spent a great deal of his time breaking horses and participating in local rodeos with his partner, Tommy Redheart. It was through his rodeo pal Kenny Hanson that he met his wife, Mary. They were married in Lewiston on Nov. 29, 1957.
They moved around a little bit before finally settling in Spalding with their son, Jamie, and daughter, Eva. While living at Spalding, Billy started his job with the State of Idaho Highway Department, a job he held until his retirement. He and Mary also welcomed their second daughter, Elizabeth, during their time in Spalding. Bill and Mary moved one last time to their current home on Tom Beall Road in 1968. That is where they welcomed their youngest daughter, Crystal.
Billy was interested in a lot of different things, but his family and rodeo held his heart. When he was younger, he was a member of the Spalding 49ers Saddle Club and for many years was a member of the Nez Perce County Mounted Sheriff's Posse, where he was honored to lead the Grand Entry at the Lewiston Roundup. Billy was a longtime member of the Professional Western Rodeo Association. He proudly served with the Army National Guard for nine years. He was also active in 4-H, first as a participant in his youth and later as a leader and barn supervisor. After his retirement, he happily went to work with Thompson Rodeo, and was able to enjoy many years traveling to area rodeos with his rodeo family. Billy was on the Board of Directors of the Chief Joseph Foundation for many years.
He was a coach for many youth teams and enjoyed helping with anything associated with horses. He was an avid Lewis-Clark State College, Washington State University and Lapwai Wildcat fan, and he and Mary were at every grandchilds' event that they could squeeze in until health issues got in the way. He was always available to help anyone who needed it, and took pride in doing the best job possible.
Billy is survived by his wife, Mary, at the family home in Lapwai; his son and daughter-in-law, Jamie and Holley White, his daughter, Eva White, and his daughter and son-in-law, Liz and Troy Dotson, all of Lewiston, and his daughter, Crystal White, of Lapwai. He is also survived by his nine grandchildren, Cody, Cyleen, Halle, Hayden, Orion, Corbyn, Colton, James and Orianah; and two great-grandchildren, Mary and William. He is also survived by his sister, Karole White, of Lapwai, and many nieces, nephews and cousins.
He was preceded in death by his parents and his sisters Betty Corbett, Donna Calkins, Peggy Calkins, Joyce Vigil, Johanne Powell and Sue Pratt.
A public viewing will be held from 1-3 p.m. Saturday at Malcolm's Brower-Wann Funeral Home. Because of the current public health concerns, there will not be a funeral service. There will be a family graveside service at 10:30 a.m. Monday at the Grant Family Cemetery.
Memorial contributions may be made to the Alzheimer's Association.
The family sends love and thanks to his many family, friends and all who were a part of Dad's life.
Condolences
Marv and Dawn Thompson
Marvin and I send our deepest heartfelt sympathy to you. While we can't be there in person due to the times we're in, please know you all are in our hearts and we feel the pain of your loss of this wonderful man whom we were privileged to know and call friend. Billy was so special in so many ways and our lives are richer from having known him. He so willing shared his time, patience and knowledge of rodeo with many a young cowboy and cowgirl to help them get better in their event. (And some of the not so young ones, too.)
In loving memory,
Marv and Dawn Thompson
Saturday, December 5, 2020 11:58 AM
Buddy Boyd family
Billy was a great and loyal friend to our family and Buddy had a special bond with him. Even after Buddy's death he continued a to be a great friend. I'm sure there will be a great reunion between Tommy, Buddy, and Bill in the hereafter. Sincere sympathy in this great loss of husband, father, grandfather, and loyal friend to so many. He will be remembered always..
Saturday, December 5, 2020 10:20 AM
Jeanne Burnam Mattoon
Dear Family,
Billy was so loved by my late dad, Wayne Burnam.
Praying for comfort in the loss of your special husband and dad.
Saturday, December 5, 2020 5:08 AM
Offer Condolences