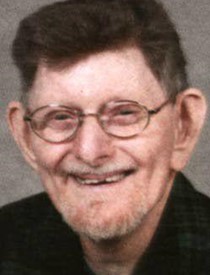 William Herzog
4/10/1944 — 5/25/2019
William "Bill" Vincent Herzog passed away suddenly of an apparent heart attack at his home in Lewiston on Saturday, May 25, 2019, at the age of 75.
Bill was born on April 10, 1944, in Cottonwood, the eighth of 11 children to Rudolph and Eva (Kinzer) Herzog of Ferdinand, where he grew up and attended area schools. Bill lost his father in 1966, and after all his siblings grew up and left home, he remained in Ferdinand, at home with his mother where he cooked, cleaned, washed and cared for her until her death in 1982.
Bill moved to Lewiston in 1983 and worked at Opportunities Unlimited for a time. In 1986, he found a job he really loved working in the backroom at Goodwill Industries. He was a dedicated and reliable worker for 20 years and retired from Goodwill in 2006.
Coming from a large family, Bill was surrounded by relatives, but he became part of a new family when he moved into the Highlander Apartment complex in 1990. He was active around the complex, taking care of the recyclables each week and setting up for the monthly dances. Most days, he could be found in the community hall, drinking coffee, reading the paper, visiting with neighbors. He was especially thrilled to be the weekly bingo caller on Wednesdays.
Bill loved to work with his hands. He loved to play cards. He was a fan of bluegrass music and loved accompanying the Old Time Fiddlers around the area nursing homes to listen to their music. He loved to travel and talked repeatedly about the trip he made to Yellowstone in 2012. He overcame his lifelong fear of dogs and became a regular dog sitter for his nephew. And if you ever had a question about the weather, Bill was your guy.
Bill was a lifelong Catholic, most recently a member of All Saints Catholic Church in Lewiston.
He never married, and the family decided that was part of what made Bill such a happy, jolly fellow.
He is survived by his sisters Lorraine Young and Sylvia Williams of Lewiston, Jennie Nuxoll of Grangeville, Mary Jo (George) Arnone of Sparks, Nev., Gladys Jacobsen of Nehalem, Ore., Dorothy (Tony) Lasher of Germantown, Ill.; brother David (Pam) Herzog of Craigmont and sister-in-law Doris Herzog of Lewiston, along with 23 nieces and nephews. He was preceded in death by his parents, brothers Dean and James Herzog, sister Lillian Dykes, nephew Rodd Herzog and three brothers-in-law.
A memorial service will be held 10 a.m. June 29 at Malcolm's Brower-Wann Funeral Home, 1711 18th St., Lewiston. In lieu of flowers, the family asks that donations be made in Bill's name to All Saints Catholic Church or to a charity of your choice.
Anyone who knew Bill Herzog knew he was one of a kind, totally unique, a very special soul, a true character. He rarely missed a family get-together, and everyone has their own favorite Bill story. He had the charm of an elf, the soul of a pixie and the heart of a lion. He was truly an original, and he was taken from us too soon.
Service Information
Date & Time

Saturday, June 29, 10:00 AM

Location

Malcom's Brower-Wann Funeral Home
1711 18th Street
Lewiston, ID 83501

Get Directions
Offer Condolences