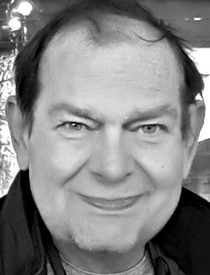 Warren Austin
5/26/1953 — 12/30/2016
Warren Laverne Austin passed away Friday, Dec. 30, 2016, from complications of chronic obstructive pulmonary disease. He was 63.
Warren was born May 26, 1953, in Billings, Mont., to Stanley and Mavis Austin. Mavis later married Neal Craig, who became the dad who raised him. Warren later became a big brother to Steven Dale Craig and Douglas Neal Craig. Warren always said he was a Craig, he just couldn't spell it right.
Warren graduated from Kendrick High School in 1971. He worked at Brocke and Sons after he graduated. He enlisted in the U.S. Navy, where he served for 11 years and was stationed in San Diego. His aspirations were to retire from the Navy, but he developed epilepsy and was discharged in 1984. He and Ludivina Villenueva were married on May 4, 1985. They divorced in 1988.
After his discharge, Warren was employed with the Navy Exchange System in San Diego and later for Goldie Enterprises there. He also attended San Diego State University and Southwestern College of California and graduated with an associate degree in business administration.
Warren moved to Lewiston in 1993 to help care for his mother. He went back to work for Brocke and Sons and later at the Alibi in Lewiston.
Warren is survived by his brother, Douglas Neal Craig (Helen); stepmother Vivian Craig; stepbrothers Leonard Arnett (Angie), Duane Arnett and John Arnett (Cindy); as well as many nieces and nephews. He was preceded in death by his mother, Mavis Rowe; father Stanley Austin; dad Neal Craig; and brother Steve Craig.
Burial will be held in the spring at the Leland cemetery near Kendrick.
Please sign the online guest book and leave a memory at www.malcomsfuneralhome.com.
Condolences
Demetric Wolde
To Warren:my name is Demi,I was one of Warren's caregivers,Warren was such a nice guy,he often use 2 share his military days with me,he loved the military he told me.He had such an awesome sense of humor,we shared so many laughs so many times.he was such a giving person,we became fast friends even though I was one of his caregivers,he would always want some hot chocolate,so I would bring him some but he was asleep so I left it 4 him and when I would see him he would always call me his angel.i will really miss his smile and sense of humor:rip
Friday, January 6, 2017 10:35 PM
Offer Condolences