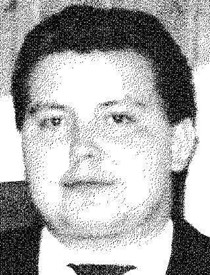 Walter A. Arthur
11/25/1941 — 8/14/2020
Walter Abel Arthur, 78, died Friday, Aug. 14, 2020, at Prestige Care & Rehabilitation — The Orchards in Lewiston.
Walter was born Nov. 25, 1941, in Kamiah, to David Arthur and Clara L. (Lockwood) Arthur. Walter attended Kamiah schools. He grew up in Kamiah and moved to Lewiston in 1966. He was a member of the Nez Perce Tribe. Walter was diagnosed with a brain injury when he was 19 years old. He never married or had children.
Walter is survived by four brothers, Isaiah Arthur of Pullman, David Victor Arthur of Pocatello, Aaron Arthur of Salem, Ore., and Edison Arthur of Lapwai; and two sisters, Verna Johnson of Cherokee, N.C., and Donna Konen of Lewiston.
He was preceded in death by his parents, David and Clara Arthur; one brother, Mark Arthur; paternal grandparents the Rev. Mark and Mary Arthur; and maternal grandparents Lincoln and Amy Lockwood.
Burial will be at Kamiah First Presbyterian Church in east Kamiah, and a memorial will be held at a later date.
Condolences
Donald and JoAne Olsen
Arthur, we remember many happy moments spent together. Both of us knew you before we ever met each other, and we are happy you were a guest at our wedding. We will continue to remember the wonderful person that you were. God bless! Donnie and Cool Kitty from the city.
Friday, November 26, 2021 11:13 AM
Offer Condolences