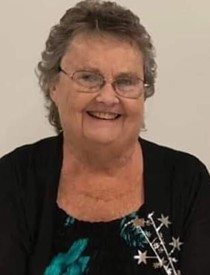 Vonda Lee Carlin
3/29/1944 — 7/23/2023
Vonda Lee Carlin passed away peacefully at her home and went to be with her Lord and Savior Jesus Christ on Sunday, July 23, 2023, at the age of 79. She was born in Lewiston on March 29, 1944, to Gene and Gayle Searle. Vonda was a deep-rooted Christian. Her faith in Christ was strong and she loved her Church. She also loved teaching ladies Bible Studies.
Vonda was preceded in death by her parents Gene and Gayle Searle, her son Robbie Gene Kress, her sisters Julia Maurene Burton and Shirley Jean McIntire.
Vonda went to Lapwai High School and graduated in 1962. After graduation Vonda worked for Optometrists Dr. Haug and Dr. Thomasson for several years. She then went to Lewis-Clark State College and graduated in May of 1992 and received a degree in Administrative Secretary/Office Automation with a certificate of Clerical Word Processing. After graduation Vonda became the administrative aid for several years to the pastor at the First Presbyterian Church in Clarkston. After that she retired.
Vonda is survived by her loving husband of 29 years, David Carlin, and by her children Lori Zenner (Mike), James Carlin, Kasie Ackerland; six grandchildren and eight great-grandchildren.
Vonda enjoyed boating, camping and she loved going on cruises. One of her favorite things was going for long rides to just look over the country and maybe getting a piece of pie while on the drive. She enjoyed making cakes for most any occasion, weddings, birthdays or for most anything a person requested. She also enjoyed planning and organizing her classmates to get together for a lunch every few months. But her greatest joy was seeing her great-grandchildren playing, laughing, being silly and enjoying life.
Vonda was loved by many and will truly be missed.
Offer Condolences