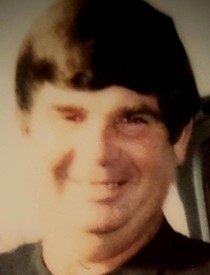 Vernie Perigo
1/2/1945 — 9/13/2019
Gene was the son of Vernie Lee Perrigo and Velma Jane Perrigo. He grew up in Lewiston with his three brothers, Wesley, Vic and Willy. Gene worked for Spaulding Mill and then transferred to Potlach lumber mill in 1973, and retired in 2000. His passion was being a farm hand and working around cattle. He worked for the Bickfords for more than 25 years.
Gene had a kind-hearted personality and never met a stranger anywhere he went. He was always ready to lend a hand if anyone needed it. He loved joking around with people and loved to make you guess what he was about to share with you. He lived most of his life in the Lapwai and Lewiston area.
Gene shared part of his life with Diane Harrington and three children, Carolyn Perrigo-Quenneville, Vernie Ray Perrigo and Tom Perrigo. They later divorced. After being single, he met his soul mate, Trudy Lawrence, in 1991. They married Sept. 26, 1992, and would have celebrated 27 years of marriage later this month. Gene was loved by his four stepchildren, Margie, Lisa, Ivan and Darek. He loved all of his children and grandchildren.
Until we meet again, Gene. Those special memories of you will always bring a smile, if only I could have you back for just a little while, then we could sit and talk again just like we used to do. You always meant so very much and always will too, the fact that you're no longer here will always cause me pain, but you're forever in my heart until we meet again.
Viewing is scheduled for 3-4 p.m. today at Malcom's Brower-Wann Funeral Home in Lewiston.
Offer Condolences