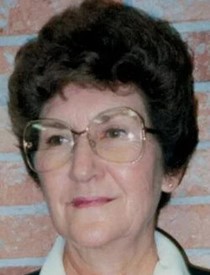 Vallie Marie Messick
5/9/1938 — 7/28/2023
Vallie was born May 9, 1938, to Alfred and Goldie Galusha in Perkins, Okla. She was oldest of four children, which included Larry, Gloria and Janet. In 1943, the family moved to Oxnard, Calif., and their parents divorced in 1944. Alfred relocated to Enid, Okla., and married Jo Ann Waggoner in 1946, and they added two more children, Caroline and Kathy. Vallie's mother, Goldie remained in California and married William Stuebe and added three more children, William, Terrance and Chéri. Vallie loved her siblings and helped care for all of them.
In 1954, Vallie moved to California to help her mother care for her younger siblings while she finished high school. She met the love of her life, Ron Messick, in her new school. Ron and Vallie married in Las Vegas on June 8, 1957, and were soon parents to Richard David, Stacey Lynne and Shauna Lee.
In 1970, the family moved to Moscow. In 1974, they moved to their country home outside of Genesee, and in 2009, Ron and Vallie moved to Lewiston.
Vallie was a great wife and mother with a wonderful sense of humor. She loved to laugh and was a very loving and kind person. She enjoyed sewing, gardening and canning. She tried her hand at oil painting, quilting, crocheting, cake decorating, making Afghans, baby blankets and even a full-sized quilt (that only took 25 years to make). She was very skilled at styling and cutting hair (even her own) with no formal training. Vallie and Ron liked to travel, especially to Arizona in the winter months after they retired, and became "snowbirds" for many years. Vallie was also a happy and loving grandmother to her seven grandchildren and 14 great-grandchildren.
Vallie's greatest passion was that of studying the Bible. She became one of Jehovah's Witnesses in May of 1969. She changed her life in a lot of ways. She became a better person. Vallie spent much time reading and studying expanding her knowledge of the Bible. She began to share the good news she learned with anyone she could. Vallie loved to spend time in the ministry speaking to people about the Bible's hope and promise of paradise here on the Earth.
Vallie passed away Friday, July 28, 2023, after a long battle with Alzheimer's.
A memorial will be held at 2 p.m. Saturday, Aug. 19, at the Kingdon Hall of Jehovah's Witnesses, 1434 Ripon Ave., Lewiston. A graveside service has already taken place at the Genesee City Cemetery.
Service Information
Date & Time

Saturday, August 19, 2:00 PM

Location

Kingdom Hall of Jehovah's Witnesses
1434 Ripon Avenue
Lewiston, Idaho 83501

Get Directions
Offer Condolences