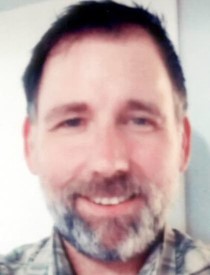 Ty Mabry
2/21/1973 — 9/23/2019
Ty Allen Mabry, 46, passed away Monday, Sept. 23, 2019, in Lewiston.
Ty was born Feb. 21, 1973, to Ray and Carol Mabry, in Orofino. He graduated from Lewiston High School in 1991. In 1993, he moved to Boise, where he attended Boise State University to become an associate auto technician. He had many jobs through the years, from working in his parents' restaurant as a teenager, to his favorite job, working all over the states as a millwright, repairing and rebuilding steam-powered generators.
He married Bobbi Beisley, the love of his life, July 20, 1998. They resided in Boise most of the time. They were the parents of two beautiful children, Candace and Ethan.
Ty is survived by his parents, Carol (Bill) Skelton and Ray (Jayne) Mabry; sister Tanya Kuhn; stepsisters Patty Beardon and Valerie Smith; stepbrother Bill Skelton IV; his aunts, Karen Murray, Sharon (Dave) Thompson, Donna Kelley, Lonna (Jerry) Anderson and Joni Fitzgerald; uncle Troy (Yolanda) Jolliff; and a stepgrandmother, Bonnie Vandevender. His life was filled with many cousins and nephews.
Ty was preceded in death by his wife, Bobbi; many grandparents; uncle Chuck and uncle Bill; and his best friend and cousin, Shon.
Since Ty brought home every stray animal he could find, including bugs and frogs, the family is asking for any donations to be given to the Lewis-Clark Animal Shelter.
No service will be held at this time.
Offer Condolences