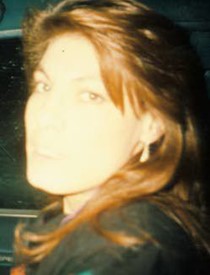 Terri Harrington
10/29/1956 — 5/4/2019
"A song oft is born as a whisper.
A flame ignites with a spark.
Blood doesn't move through the body;
Without a life giving shock to the heart.
Not every great feat is triumphant.
A shy smile can make your heart sing.
Not every great gift is exuberant;
Most pale to the peace that you bring."
Our beloved Terri passed away at 12:33 p.m. Saturday, May 4, 2019, after having fought a hard fight against cancer.
Terri was born Oct. 29, 1956, in Lewiston, to our mother, Valerie F. Dunn (living) and her father, Harold "Hap" Stellges (deceased). Terri was the oldest of four daughters born to them. She is survived by her sisters, Debbie Hart, Deanna "Nana" Squires and Leslie "Sugar" Roberts. Her mother later married Robert T. "Bob" Dunn (deceased), with whom Terri shared a very special bond, and they had a son, her brother, Robert C. "Robbie" Dunn. Robert also had a daughter, Mona Lyn Boyer, with whom Terri shared a sibling bond.
Those who knew Terri know that her children and their children were her life.
"The Boys": Benjamin "Ben-Jam-In" Harrington, Nathaniel "Beetle" Harrington and Jeremy "JerBear" Harrington are very thankful for all of the love and support shown by so many in this most trying of times.
Terri was most proud of her family.
Nate and his wife, Jessica, have blessed us all with four beautiful girls: Kautenna, Kaylaunie, Kaitlynne and Kayleeyah, all lovingly referred to as K 1-4.
Jeremy's daughters, Mekylan, Gabriella and Terrin, are treasures whom Terri cherished deeply. No one felt the loss when they were away deeper than Terri. Nor did anyone rejoice more when they returned.
Ben and his wife Julia gave her two handsome grandsons, Kingston and Jakoda. Ben's daughter Kaya held a special place in Terri's heart as her first grandchild.
Apart from her direct legacy, Terri leaves behind a host of nieces and nephews, cousins, adopted kids and extended family whose hearts and minds Terri filled with the spirit of love and peace, and the solace and security of a family bond.
There are a hundred hearts mourning her death and celebrating having been touched by her life.
I read a quote by Miya Angelou the other day:
"I would like to be known as an intelligent woman, a courageous woman, a loving woman, a woman who teaches by being."
Terri taught us all by just being. And, now in her passing, she is once again teaching us. Teaching us the value of family as we come together in remembrance and in search of her beloved peace.
"Bud Light and Vikings
Halloween and bats
Steven King, the Grinch, and Simon her cat.
Peace signs and fireworks
Bell bottoms and bugs
Signs from the angels
Family and hugs
Tie-dyed, hippie life
Lover of all.
As the Big Pecker would say,
"Let's all have a ball!""
A celebration of Terri's life will be held from noon to 5 p.m. May 24 at the Clarkston Fraternal Order of Eagles, 505 Maple St., Clarkston. We hope to see everyone who loved her there and share stories of the good times and Bud Lights.
Service Information
Date & Time

Friday, May 24, 12:00 PM

Location

Clarkston Eagles Lodge
505 Maple Street
Clarkston, Washington 99403

Get Directions
Offer Condolences