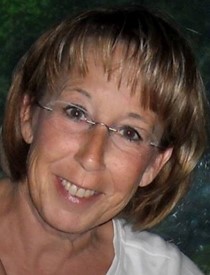 Sylvia Fox
4/2/1952 — 2/14/2021
April 2, 1952 - Sunday, Feb. 14, 2021
And on the next day ...
God looked down and saw the hard work and dedication of the farmer and his wife.
So, he created a farmer's daughter born to Harold and Alma (Leistner) Parsons. Sylvia Runell Parsons was born Wednesday, April 2, 1952, at St. Ignitius Hospital in Colfax. Sylvia's love for the farm lasted a lifetime. She grew up at the base of Steptoe Butte and loved the outdoors where she spent most of her time.
It made her very proud that her granddaughter, Trinity, also shares the same middle name. Sylvia's family was her life and she treasured the love between her daughter, Tiffany, and herself.
There was no greater love than the love between mother and daughter. She loved the growing-up years spent with her son, Tracy. She and her husband, Ken, were inseparable and were best of friends and partners, sharing all the time they had together.
Her grandchildren were the loves of her life.
Sylvia attended Oakesdale School District grade K-12, graduating in 1970. After graduation she moved to Spokane and attended Kinman Business University and Spokane Community College.
She worked at Pacific Trail and Crossett's Food Market. She began working for the McGregor Co. in 1990 when they moved to Genesee and spent the next 20 years there before moving to their new home in Lewiston. Sylvia continued to work at McGregor's for the next 11 years until her death.
Preceding Sylvia to heaven were her parents, Harold and Alma Parsons; grandparents Ruth and Greek Parsons; grandparents Nellie and Paul Leistner; and nephew Sean Parsons; and several aunts and uncles who will all be waiting for her to welcome her home to heaven.
Sylvia leaves behind her loving husband, Ken Fox, at the family home; loving daughter Tiffany and husband Leighton Teem and grandchildren Landon and Trinity Teem; son Tracy Morgan and grandson Brody Morgan. Sylvia is also survived by her brother, Gerry Parsons, of Spokane; Gail Parsons and wife Heather Mclntee, of Oakesdale, Wash.; sister Sandra and Andy McGrath, of New Zealand; nieces and nephews Kerry and Jeff Corbin, Erin Parsons, Kyle, Cory, Brandon and Dawn Black; stepchildren Derek and Claudia Fox, Kris Carlson; grandchildren Garrett; cousins Melina Carlson and Mikaela Barbieri.
Until we meet again ...
Donations can be made to Idaho Animal Rescue Network, 2021 Ripon Ave., Lewiston, ID 83501, or Arthritis Foundation of Spokane (go online to make the donation).
There will be a celebration later in the spring or early summer.
Offer Condolences