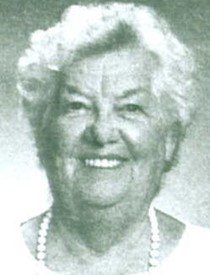 Suzanne Streibick
6/16/1946 — 1/4/2019
Born in 1927 at Juliaetta to Lloyd F. Smith and Susie Wilson Smith, Suzanne Streibick graduated from Lewiston High School in 1945.
She married Wallen R. Streibick on June 16, 1946, at St. Stanislaus Catholic Church in Lewiston. The couple had one son. Her husband died in 2003.
She began attending Lewis-Clark State College part time and graduated cum laude in 1986, earning her bachelor's degree in social science at age 58.
She served on the Board of Adjustment in Clarkston for 14 years, on the Lewis-Clark Air Quality Advisory Commission for seven years, on the Bryden Canyon Task Force for two years, and she was elected to the Clarkston City Council in 1992.
Suzanne passed away peacefully Friday, Jan. 4, 2019, at age 91.
A graveside memorial will be announced at a later date.
Offer Condolences