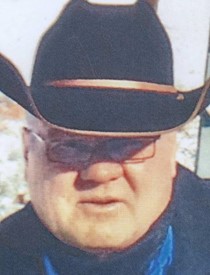 Stephen "Steve" C. Johnson
11/29/1951 — 8/19/2020
Stephen "Steve" C. Johnson passed away Wednesday, Aug. 19, 2020, after battling pancreatic cancer for 13 months.
Steve was born Nov. 29, 1951, in Grangeville, to parents Carl Lavern Johnson and Anita Belle Hughes. He resided in Kamiah until 1964, and then resided in Grangeville. He graduated from GHS in 1970. Steve entered the U.S. Army in 1971 and was honorably discharged in February 1973 after serving in the military police at Fort Dix and Vietnam.
Steve worked on ranches in the Whitebird and Joseph Plains area before working as a heavy equipment operator in Prudhoe Bay, Alaska; Idaho; and Washington. He moved to Lewiston in 1989. He was an operator by trade but a cowboy at heart.
Steve was preceded in death by his parents. He is survived by his partner, Rhonda Reiss; lifelong friends Jack and Debi Moody; special friends Linda Weiss, Kent and Patti Meshishnek, Ray and Sally Salas, and Jason Schaper and Kris Haas. He is also survived by siblings Nannette Lainhart, Terry Bonson, Jerry and John Mitchell and Carla Balbach; and cousin Carol Ruark.
Thank you to the doctors and nurses at Sacred Heart and St. Joseph hospitals, also Elite Hospice (Maribeth and Korine).
Donations in his memory may be made to the Lewis Clark Animal Shelter.
A celebration of life will be held at a later date.
Arrangements have been entrusted to Malcom's Brower-Wann Funeral Home. Please sign the online guestbook at www.malcomsfuneralhome.com.
Condolences
Rhonda
To the most wonderful, handsome man! I miss you so much! You will be forever in heart!
Sunday, September 6, 2020 11:26 AM
Mindy (Johnson) Livingston
So many great memories of summertime days spent with my cousin Steve when we were kids, riding horses, haying, swimming in the Clearwater, and many other adventures! To family and friends who were close to him, my very sincere condolences at this sad time.
Wednesday, September 2, 2020 5:46 PM
Offer Condolences