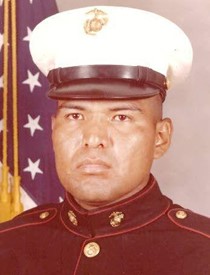 Stephan Wayne Moffett
5/31/1952 — 1/16/2022
Stephan Wayne Moffett passed away from complication of COVID-19 on Sunday, Jan. 16, 2022, at St. Luke's hospital in Twin Falls, Idaho. His health condition in the last 10 years contributed to his untimely death.
Steve, or SW, was born May 31, 1952, in Dubuque, Iowa, to Walter and Bernice Moffett. Throughout his young life the family moved to Caldwell, Idaho; Brigham City, Utah; San Anselmo, Calif.; and Wellpinit, Wash. Steve started his elementary school years in San Anselmo and Wellpinit when the family moved back Kamiah in 1962, where he graduated from Kamiah High School in 1970. Steve moved to different places, but Kamiah was his home.
Steve was an enrolled member and proud member of the Nez Perce Tribe. When SW was born, his paternal grandpa named him Haxaac Ciickanin' (sp) "grizzly bear robe" after great-grandfather Stephen Moffett and then Mr. Lawyer named him Yay'aax kewxke'wx (gray swan). He was extremely proud to carry those names and how he received them.
After SW completed high school, he then attended the American Indian Art Institute in Sante Fe, N.M. There, he and another artist worked in a silk screen drawing which was hung in a government office building in Washington, D.C. Steve then shifted his education to the upcoming computer age, and he attended the Eastern Oregon College in La Grande, Ore., and then he transferred to Lewis-Clark State College in Lewiston where he obtained his associate degree.
After his graduation from LCSC in 1979, SW enlisted into the United States Marine Corps. He was stationed in Twentynine Palms, Calif., and was honorably discharged in 1981. While in the Marines, he obtained Lance Corporal and was a rifle marksman. Semper Fi!
Steve continued his education by studying the Bible. He was member of the Kamiah Community Presbyterian Church as a young man and then the Second Indian Presbyterian Church where he was a trustee, ruling elder and the Sunday school superintendent. He especially enjoyed worshiping at the Talmaks encampment and camping at the grandparent's cabin in quietness of the sacred mountain.
Steve held many interests but his most favorite was music. He was an accomplished piano player and guitarist. He wrote and composed his music along with friends Ivan Davis Jr., Jay Oatman and Bob "Fudzie" Woods. He also published two songbooks. He attended his first and only Rolling Stones concert in Seattle in 2018. It was one of the best, he would say. He also enjoyed traveling to San Francisco to watch the Giants and the 49ers play. He was a lifelong fan of both teams as are his siblings. He enjoyed hunting and fishing, beading, drawing, and spending time with family and friends.
He was preceded in death by his paternal grandparents, Rev. Harry and Sarah Moffett; his maternal grandparents, Joe and Delia Williams and Julia Allen; his dad, Rev. Walter Moffett; his brothers Rev. Barrett and Walt Jr. His Neene' Freda Jose' Montelongo and niece Rebecca Nicole. Surviving him is his mom, Bernice, brothers Elliott (Vonda), Scott and Elroy (Laurie) and Caaca' Dr. Cecil Jose' (Margaret) and Fredbert, sister Sara Lynn; nephews, Joel, Von W, Leon, and grandnephew Atticus; nieces Meredith, Michaeli, Kelsey, Hannah, Taylor (Miguel) and grandniece Ravena.
During his lifetime, SW had many adventures with family and friends. His presence will certainly be missed by many people. Services are pending because of COVID-19 restrictions. Malcom's Brower-Wann Funeral Home is in charge of arrangements.
Condolences
John H. McRae
I did not know Mr Moffett but as a fellow Marine I want to respect his life and service, and return the Semper Fi. God Bless You All. Heaven has another fine US Marine to guard the gates of Heaven. Semper Fi
Wednesday, January 26, 2022 11:09 PM
Offer Condolences