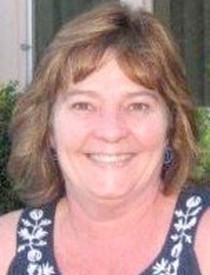 Sina Marie Stewart
7/4/1959 — 2/25/2023
The world lost our beloved wife, mother and friend, Sina Marie Stewart, 63, on Saturday, Feb. 25, 2023. She passed into the next life of natural causes at 6:20 a.m. in Moscow, in the loving arms of her husband.
Bruce Stewart and Sina met while she was still in high school and a proud member of the 7th Street gang (her group of lifelong friends). They went their separate ways when Sina graduated from LHS in 1977 and went off to college. Sina met and married her first husband, Bruce Peterson, in 1978 and became the mother of her three wonderful children, Salina, Ryan and Sarah. She divorced in 1984 and stayed in southern Idaho for some years raising her two daughters on her own and having to love her son, who stayed with his father, from afar. Sina and the girls moved back to Lewiston in 1992 and she and Bruce Stewart (the first Bruce) got back together again and married in 1992. As her children became adults, she finally had all of them together again. Sina Marie, the creator of a home, always beautiful and the center of us all.
Sina worked many jobs throughout her life: waitress, bartender, dairy farmer, secretary, bank teller, paper manufacturing and as a review specialist for F.M. Blake, a role of which she was truly proud and which allowed her to see much of the U.S.
Sina is survived by her husband Bruce D. Stewart, of Lewiston; mother and stepfather Frances and Wayne Smith, of Clarkston; children Salina (Robert) Akhnovkh, of Lewiston, Ryan (Nikki) Peterson, of McCall, and Sarah Peterson, of Enterprise, Ore.; grandchildren Cayden and Brynlee Peterson, of McCall, and Ginger Hillock, of Enterprise; brother James Ware, of Lewiston; sister Sandra (Mike) Allen, of Lewiston; and stepsister Tracy Dee, of Burien, Wash. She was preceded in death by her father, Jack Ware; stepfather Alex Oslund; and stepbrother Johnny Oslund.
Sina loved music; she loved to dance, especially with her husband and kids. She loved fiercely and lived with passion. Her family and friends were cherished and the centerpiece of her life. She will be dearly missed. Please join us for a celebration of life from 1-5 p.m. Saturday, March 11, in the N. Banquet Room at the Holiday Inn, 700 Port Drive Clarkston, Wash.
Offer Condolences