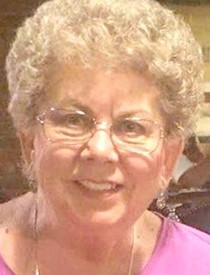 Sharon L. Bacon
7/29/1940 — 11/1/2021
Sharon L. Bacon, 82, passed away Monday, Nov. 1, 2021. She was a loving wife to Robert "Bob" L. Bacon; a wonderful mother and best friend to two daughters, Tami Vaudreuil and Traci Greco; a very proud grandmother to Tiffany Campbell, Trisha Marjama, Brittney Greco, Zachary Vaudreuil, Jake Greco and Stephen Vaudreuil; and a great-grandmother of four.
She was born July 29, 1940, to Ethel Sarah Carpenter and Thomas B. Miles in Lewiston and had eight siblings and several nieces and nephews. On June 12, 1964, she called in sick to her employer and eloped to marry the love of her life, Bob, at the Hitching Post in Coeur d'Alene after a very short courtship. The two of them loved to dance and their favorite song was "Sweet Caroline." Their love for each other was a guiding light to their kids and grandkids. To Sharon, family came first.
She loved painting, camping, traveling, gardening and most of all attending sporting events of her grandkids as she was their biggest fan. She was a licensed realtor, worked at the Holiday House in Morgan's Alley, owned a beer store called Suds and Soda, and most recently was a human resources manager at Walmart, where she worked for many years before retiring. She was lucky enough to have some very special lifelong friends in her life. A group of those women, also known as the CW club, played pinnacle once a month since high school. She loved these women and their families.
Our hearts are broken with her passing, but we take comfort in the fact she and Bob are dancing again.
Offer Condolences