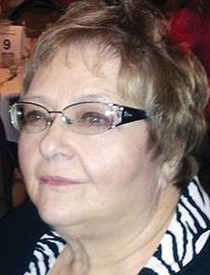 Sharon Howell
9/6/1941 — 12/1/2017
Sharon Kay (Storey) Howell received a call at 1 a.m. Friday, Dec. 1, 2017, with an offer she couldn't refuse. The call came from the Lord, telling her it was time for her to come home to a reunion with family and friends she has not seen in a long time. The call took her to a wonderful place where she will be socializing, dancing, hugging her precious daughter and parents to her heart's content. Music, laughter and love are guaranteed. In addition to that bonus, she will be pain free, healthy and in a place more beautiful than any of us can imagine.
Her faith, integrity, courage and love will sustain us for the rest of our lives. We will remember how she loved her family with all her heart. She used to tell us how her goal in life was to be a mama. She fulfilled that goal to the highest extent. Oh, how she loved her babies. Her grandchildren and great-grandchildren were her life. She would play games with them, shop with them, talk gibberish to them on the phone and would have given them the shirt off her back if they needed it. Her smile warmed your heart. Her love for life, family and friends like the Friday night Four Musketeers, the monthly luncheons of the '59 group and retired ladies kept her going. She could hold a conversation with anyone. She made a difference in the lives of many just by brightening the day of someone in a grocery line or on a bench somewhere.
She was born in Lewiston and grew up in Clarkston, graduating in 1959. She retired from Wells Fargo Bank in Culdesac, where her co-worker became a sister to her. She would drive back in to Lewiston after work only to head over to her mom and dad's to take care of them as they got older. The word "selfish" was not in her vocabulary.
She is survived by daughters Shelley Spencer (Jeff) and Tracey Roth (Terry); grandchildren Bret Spencer (Lea), Rob, Tarah, Ryan Roth and Kyle Key; and great-granddaughters Hailey and Abigail Spencer. She was preceded in death by her daughter, Bobbette Key, and parents Robert and Maxine Storey.
We invite you to join us and celebrate her life together at noon Thursday at Valley Christian Center, 3215 Echo Hills Drive, Lewiston. Come help her family remember one of the most generous, loving people anyone could have ever known. Bring stories to share.
Service Information
Date & Time

Thursday, December 7, 12:00 PM

Location

Valley Christian Center
3215 Echo Hills Drive
Lewiston, ID 83501

Get Directions
Condolences
Mikilann Zenner
I worked with Sharon at Wells Fargo. She was a happy, smiling, & sweet woman. She was so very proud of her family. My sympathy to you all.
Wednesday, December 6, 2017 10:16 AM
Offer Condolences