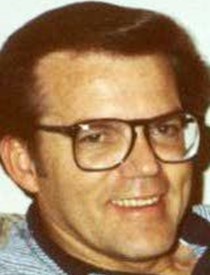 Sandy McLaughlin
4/25/1939 — 10/16/2019
Sandy Lee McLaughlin, 80, passed peacefully Wednesday, Oct. 16, 2019, with his family by his side in Lewiston.
He was born April 24, 1939, to James and Bernice Sands McLaughlin in Las Vegas, N.M.
His family knew him only as a kind, honest man and a strong man of faith. Sandy was known for his long, entertaining stories, which he loved to repeat often. His interests included family, cars, woodworking and classic Western films. He joined the Navy in 1956, and in 1960 he began his career with Coca-Cola until his retirement.
He is survived by his wife, Jacquelyn; son Alan (Darla Colpitts); sister Patty (Rick Hykes); brothers Jay (Sunny Holloman) and Robert (Dianne Powell); grandchildren, Rick, Sandy and Alan; and his great-grandchildren.
He was preceded in death by his parents, James and Bernice; and sisters Myra and Bonnie.
At Sandy's request, there will be no memorial service. He always asked for us to celebrate in remembrance of him. A celebration of life will be held in Albuquerque, N.M., with his family.
In lieu of flowers, contributions may be made to the Salvation Army.
Offer Condolences