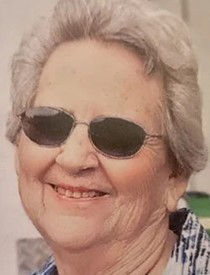 Ruth Ann Dale
5/1/1937 — 10/27/2022
Our beloved Ruth Ann Dale passed away Thursday, Oct. 27, 2022, at the age of 85, of congestive heart failure. Her final days were spent surrounded by her loving family.
She was preceded in death by her father, Everett White; mother, Ruth White; sister Barbara Deobald; brothers, Richard White, Jerry White and Roy White; and granddaughter, Dianna Maya. She is survived by her loving husband of 66 years, Harvey Dale; sister, Judy Thornton; children Cindy Duncan, Carey Dale (Susan), Lori Maya (Robert) and Brian Dale (Linda); grandchildren Steven Dale (Andrea), Robert Dale (Michelle), David Duncan (Claudette), Michael Duncan (Mimi), Tommy Maya, David Maya, Sarah Maya, Joshua Porter, Zachary Porter (Madison), William Sienkiewicz, and Kaylin Sienkiewicz ; great-grandchildren Isaiah Dale, Iyla Dale, Ezra Dale, Peyton Dale, Logan Dale, Dylan Roby, Celeste Sienkiewicz, Grant Duncan, Claire Duncan and Eric Duncan.
Ann was born May 1, 1937, in Lapwai to Everett and Ruth White. She met Harvey in Kendrick after she graduated from Kendrick High School, and they were married on March 10, 1956.
Ann, a wonderful homemaker, took great care of the home and children while Harvey worked at the Potlatch Corp. They built a cabin in Orogrande, which has been their second home for the last 53 years. She was known to be a great cook, where cookies would often be waiting for family and friends.
Ann was very proud of serving at the local elections, where she did so for many years. Having a knack for growing flowers, she enjoyed working in her garden.
Ann's love had a ripple effect, touching so many lives throughout her memorable life. Her family has been blessed to have her as a constant presence in their lives, instilling her caring and loving values. We are heartbroken to lose someone so special. No words can express how greatly she will be missed.
We will be honoring her with a memorial service at a later date.
Offer Condolences