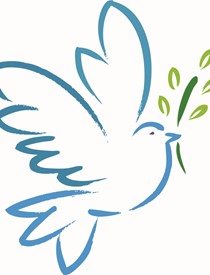 Rose Marie Snyder Vanderpool
1/11/1926 — 4/14/2022
Rose Marie Snyder Vanderpool, 96, left her earthly home, surrounded by family, to join her Savior Jesus Christ on Thursday, April 14, 2022, at Royal Plaza Care Center in Lewiston.
Marie was born to Denver and Sylvia Snyder Jan. 11, 1926, in Weippe and spent most of her adult life there.
She and her high school sweetheart, Floyd (Flick) Vanderpool, married April 9, 1943, while Flick served in the U.S. Army Air Corps during World War II. Their first daughter, Cheryl Lynn, was born Oct. 11, 1945, and their second daughter, Paula Kay, was born May 21, 1947.
Marie was active in her community, leading 4-H for several years and was also the first city treasurer in Weippe. Later while living in Pierce for a time, she became a bookkeeper for First Security Bank of Idaho. She worked there for 17 years and became manager for the last six years.
Marie was a wonderful seamstress, and she and Flick did a lot of boating, fishing, swimming, water skiing, snow skiing and dancing. She loved playing bridge, pinochle, and bowling.
She took early retirement when she was 60, and she and Flick did a lot of traveling in their motor home. Flick passed in 1999, after 56 years of marriage. She then moved from Pierce to Orofino and later married Dean Arndt, who passed two years after their marriage. She continued living in Orofino until her death.
She is survived by her two daughters, Cheryl (Gene) Jensen and Paula (Richard) Paananen, four grandchildren and 11 great-grandchildren.
We will be having a memorial gathering in August for our beloved mother. More information will be given later as plans are made.
Offer Condolences