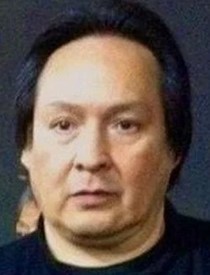 Roger Lawrence
— 10/28/2023
Roger Warren Lawrence, 64, of Lapwai, passed away in the morning of Saturday, Oct. 28, 2023. He was born in Clarkston at the Tri-State Hospital to Verna Bernice Carter Lawrence and James E. Lawrence Sr.
Roger was a member of the Nez Perce Tribe and was raised in Lapwai. He attended Lapwai Elementary and Middle School. In high school he attended Chemawa with the class of 1977. He received his GED at Washington State University along with many accolades for being a great mathematician.
After school, Roger worked in Yakima for a time. He was also a firefighter, a farm laborer and worked as a forestry technician.
He was a free spirit who lived life on his own terms. In his early adult life, he traveled and lived in many places. He resided in places such as Pendleton, Toppenish, Auburn and Taholah. Throughout his travels he made many friends in the United States and Canada.
He was an avid collector of music and movies. Roger also loved to read books and particularly found an interest in medical books. He loved things such as jewelry, cologne, knick knacks, boxing and swords. He was generous and loved to give gifts to family and friends. He also enjoyed playing video games. In his younger days he was a member of the Nez Perce Boxing Club. He was very proud of the two golden gloves he earned at a boxing match in Tacoma.
He was preceded in death by parents Verna Bernice "Bunny" Carter Lawrence and James E. Lawrence Sr.; maternal grandparents Mary Amera Carter and Caleb Carter; paternal grandparents Ellen Broncheau Lawrence and Osias Hinman Lawrence; brother James E. Lawrence Jr.; and nephew Michael Taylor Jr.
He is survived by siblings Marcia Villegas of Lapwai, Bruce Lawrence of Lapwai, Mary Lawrence of Lapwai; nieces Vestal Smith (Tony) of Lapwai, Verna Taylor (Martin) of Lapwai, Jaime Lawrence (Vince) of Crow Agency, Mont.; grandchildren whom he really loved Jasmine Hewett (Heath), Asia Taylor, Kiara Smith, Kelani Smith, Jaivin Badbear, Makayla Besa; great-grandchildren Brody Hewett, Jaya Domebo, Aiyanna Taylor and Beau Hewett; and numerous aunts, uncles, cousins and those who called him friend.
A celebration of life will be held at 10 a.m. Thursday, Nov. 2, 2023, at the Pi-Nee-Waus Community Center in Lapwai. Burial to follow at the Lapwai Cemetery. A dinner will follow the burial at the Pi-Nee-Waus Community Center. Malcom's Brower-Wann Funeral Home of Lewiston is in charge of arrangements.
Offer Condolences