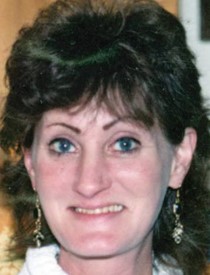 Robin Wilfong
10/30/1953 — 2/4/2018
Robin Lebold Wilfong passed peacefully in her sleep Sunday, Feb. 4, 2018, at Tri-State Memorial Hospital, following a courageous battle with cancer. She was 64.
She was born Oct. 30, 1953, in Moscow, to Robert and Delores Lebold. The family soon moved to Clarkston.
Robin began work in 1985 at the Huddle Tavern, where she served and entertained the clientele until 1991, when she moved to Culdesac, where she brought her unique serving skills to the Saddle Club. She returned in 2000 to Lewiston, where she resumed her duties at the Huddle.
Robin was married to Donald Wilfong on April 2, 1988. He survives her at the family residence.
She was preceded in death by her father and two sisters.
In addition to her husband, Robin is survived by her mother, Delores Lebold; her daughter, Candy Lebold; son Richard Lear; two sisters, Elaine Lebold and Lisa Tenny; two brothers, Tommy Lebold and Dennis Lebold; numerous nieces and nephews; and her extended family at the Huddle.
She will be missed greatly by all whose lives she touched.
A celebration of life will be held at a later date.
Offer Condolences