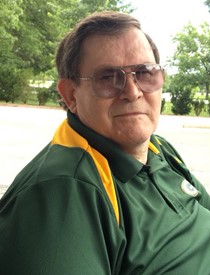 Robert Fry
2/8/1950 — 7/19/2021
Robert "Bob" Fry, 71, passed away Monday, July 19, 2021 at his home in Lewiston, ID.
Bob was born in Reedsburg, WI to Thelma and Clifton Fry. The fourth child of six, Bob was hard working and athletic. He excelled in the classroom, on the basketball court, and in the horse arena.
Bob was an Air Force veteran and proudly served during the Vietnam War as a small engine mechanic. He was a lifetime member of the Veterans of Foreign Wars and served in several offices within the organization.
Bob was an avid football fan. The only thing he loved more than watching his beloved Green Bay Packers on a Sunday afternoon, was watching the Wisconsin Badgers and the Kansas State Wildcats play on Saturdays in the fall. However, any football game, any team, on any day was also fine with him.
All who met Bob quickly picked up on his sense of humor and quick wit. He loved a good joke and a well thought out prank. His great laugh showed his great heart.
He was preceded in death by his parents, two brothers, Kenny and Larry, and a sister, Beverly. He will be greatly missed by his daughter, Dawn, son-in-law, Mark, of Lewiston, ID; grandson Austin, his partner Kaylen, and great-grandchildren Dominic, Aaliyah, and Freya of Manhattan, KS; granddaughter Amber, and her partner Austin, of Pullman, WA; his two surviving sisters, Darlene and Nancy, along with numerous cousins, nephews, and nieces in his home state.
Memorial Donations can be made to the VFW Foundation (https://www.vfw.org/foundation/give-to-the-foundation) in Bob's honor.
Condolences
Jerry and Joyce Babcock
Jerry and I wish to extend our sympathy in the loss of Bob. He worked along side his father on my parents' farm when we were all in high school.
Wednesday, July 21, 2021 6:46 PM
Offer Condolences