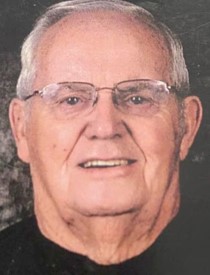 Robert Bryant
7/28/1929 — 10/1/2019
Robert E. Bryant, 90, of Lewiston passed away peacefully Tuesday, Oct. 1, 2019, at Guardian Angel Homes in Lewiston.
He was born July 28, 1929, in Des Moines, Iowa, to Fay L. and Lenore M. Bryant. He grew up in Mount Ayr, Iowa, and moved to Boulder, Colo., to finish high school. He attended Colorado State University (CSU) and received his doctorate degree in veterinary medicine in 1955.
While at CSU, he met and married Leola Dunithan. After graduation, he and Leola spent one year in practice in Bismark, N.D., before relocating to Lewiston to work as a veterinarian for the Livestock Disease Control Division for the state of Idaho. He then accepted a job with McIntosh Veterinary Clinic in 1958 and later became a partner. He spent his early years at the clinic in the large animal practice, but later focused on a small animal practice.
Doctor Bob, as he was commonly referred to, was a truly dedicated veterinarian who was deeply respected and loved by all whose animals he came in touch with (large and small). He was especially admired for his infectious smile and laugh, friendly demeanor and enjoyment in telling humorous work and life stories. He also was a mentor to numerous veterinary students and newly practicing veterinarians over the years. He was very passionate about the clinic and dearly enjoyed working with his partners and staff.
Bob was named Idaho Veterinarian of the Year in 1993. He retired from practice after 30 years in 1996. During retirement, he remained active by becoming involved with numerous civic organizations, including the United Way, Rotary Club, Winter Spirit, etc. He was also a longtime member of Orchards Community Church, where he cherished his weekly men's prayer group. He was a devoted friend to all who he knew and was always available for any means of help needed.
Bob was deeply devoted to his children, grandchildren and great-grandchildren. To his family, he was a caring father, grandfather, mentor, best friend, confident and inspiration in his enjoyment of life. He also instilled a lifelong love and caring for all animals into the family. He will be deeply missed, but never forgotten.
Bob is survived by his son, Mark (Jody), of Tualatin, Ore.; sisters Norma Prestrud, of Craig, Colo., and Mary Dombkowski, of Arvada, Colo.; his only granddaughter, Jennifer (Allen) Espeland, and grandsons Scott Bryant, Michael (Becky) Bryant and Greg Bryant; four great-grandchildren; as well as his cherished longtime friend and travel companion, Edna Jones, of Mount Ayr, Iowa.
He was preceded in death by his parents, Fay and Lenore; brother Andrew; son Kirk and his family (Barbara and Kevin), as well as son Kent. His first wife, Leola, also preceded him in death, as well as his second wife, Bernadine Freeman.
At his request, there will be no funeral services. His wish was for everyone to remember him as he had been for all of the years.
The family extends a very special thanks to Dr. Daniel McIntosh, St. Joseph Family Hospice, Guardian Angel Homes, as well as all who knew and cared about him. As his charity work and support involved a multitude of charitable organizations, donations may be made in his honor to a favorite charity of your choice.
Condolences
Connie Riggers
So very sorry to read of Bobs passing, I knew him from working with the Shriners. He was such a dear, kind man
Sunday, October 27, 2019 2:34 PM
Offer Condolences