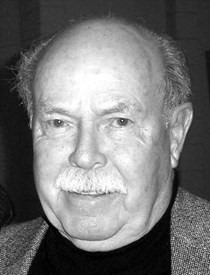 Robert Allen
8/17/1931 — 5/12/2014
Dr. Robert (Bob) W. Allen, 82, passed away Monday, May 12, 2014, at St. Joseph Regional Medical Center in Lewiston after complications from a fall.
Bob was born in 1931 to Toivo Aho and Sara Ingersoll in Oxford, Wis. He grew up in Wisconsin and later moved to California and graduated from high school at Newberry Park Academy. He then attended Andrews University in Berrien Springs, Mich., where he graduated with a bachelor of science degree. He attended Loma Linda University School of Dentistry in 1957. This was the first graduating class from the School of Dentistry, and Bob received the very first diploma. After dental school, he spent his first two years practicing dentistry in the U.S. Air Force in Waco, Texas. After Texas, he practiced general dentistry in California until 1965. The family then moved to Seoul, South Korea, where he worked in the Seventh-day Adventist mission dental service. During this time he was instrumental in acquiring an amphibian aircraft, and flew to the islands, providing free dental care to the isolated people. After Korea, he went back to Loma Linda University, where he graduated in 1975 with his master of science in orthodontics. In 1976, Bob set up his orthodontic practice in Lewiston, where he practiced until his retirement in 2003.
Bob married Carolyn Miller in 1951 and had four sons. In 1975, he married Debbie, his soulmate and love of his life. He often referred to her as his "Sweet Tulip." Bob and Debbie had two sons. He also has four grandchildren.
Bob was an avid pilot, golfer, waterskier, snow skier and cribbage player. He was a great teacher and mentor in these activities to his sons, friends and family members. Bob supported the passion of his sons in every hobby or sport they pursued in life. He had enormous passion and love for aviation. He received his pilot's license, on his 17th birthday. Right after receiving his license he purchased his first plane, an Aronica Champ, with his uncle for $650. Bob went on to earn his multi-engine, instrument, Airline Training Program (ATP) and Certificated Flight Instructor (CFI) ratings. Aviation was always his passion and continued throughout his life.
In addition to flying, Bob, Debbie and Haylee loved to travel and explore the Northwest in their motor home. Camping with friends and family was a favorite activity.
A celebration of life open house will be held from 11 a.m. to 5 p.m. Saturday at his home at 3456 Selway Drive, Lewiston.
Offer Condolences