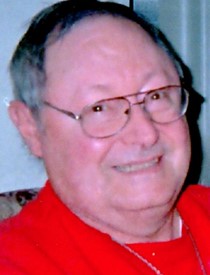 Richard Meyerhoff
12/9/1947 — 12/26/2020
Richard Meyerhoff had cancer and passed away Saturday, Dec. 26, 2020.
On Dec. 16, 1947, at 7 days of age, Rich was placed into the loving arms of William and Doris Meyerhoff (now deceased). His mother lost a brave cancer battle when he was 13.
He was born Dec. 9, 1947, in New York City and grew up in Teaneck, N.J., and graduated from high school in 1966. Rich attended many Yankee games and boxing matches. He witnessed his hero, Floyd Patterson, former champion, win a boxing match in New York's Madison Square Garden.
His father took Rich and his high school buddy, Dave Reynolds, on a Greyhound bus tour around the USA in August 1966. That month he began a 22-year career in the U.S. Air Force. While stationed in Hawaii, he roomed with Roger Slater, the brother he never had. Roger was born 20 days after Rich, Dec. 29. They spent hours talking baseball and boxing. Their favorite TV show was "The Rifleman," twins.
On Easter Sunday 1970, Dave was on Rich's doorstep after church in Clovis, N.M. Dave had hitched a ride all the way from Corpus Christi, Texas.
In 1975, Rich took a break from the Air Force to study at Elkton Baptist College in Elkton, Md.
July 1990 saw Rich and Keith taking a cross-country trip to see Tim's Navy boot camp graduation in Chicago. In July 1991, after retiring from the Air Force, Rich returned to Portland, Ore. He met Marlene at Lifegate Baptist Church. Five months later, they were married on Nov. 8, 1991. Upon his hire as a mail/supply clerk with the Forest Service in Bend, Ore., they moved there in January 1992.
Rich took his son, Keith, to a Franklin Graham Crusade in 1994. On Aug. 9, 1996, he witnessed Jason's AmeriCorp graduation in Trout Lake, Wash. In 2007, we moved to Lewiston where we became members of First Baptist Church in Clarkston.
Rich liked to read a proverb a day to his wife. Marlene's prayers and daily visits enabled him to return home after a stay at Guardian Angel Homes in Lewiston.
Rich ate weekly with Steve Liapis at Costco. Bill Van Cleave and Dan Beyer attended many Warrior games with Rich. He donated 172 pints to the Red Cross. His many articles on various subjects were submitted to the Tribune. He was also a member of American Legion Post 13.
He was predeceased by his parents; his uncle and aunt, Alfred and Mary Meyerhoff; and daughter-in-law Jen Meyerhoff. Marlene's parents, Quentin and Verna Vaughn, also predeceased him.
Rich and his first wife, Barbara, had three sons, Tim, Keith and Jason, who all survived him. He also is survived by his wife, Marlene. They have three grandsons, Jared, Jesse and Ember. They were also blessed with nine great-grandchildren, Jayden, Jackson and Dillon, Jailee, Scarlet, Lilli, Catherine, Asher and Kaya.
He also has daughter-in-law, Shari; former daughter-in-law Sarah Helms; and stepgrandchildren Jason and Emily Buchmeier.
There will be a memorial service for him starting at 10:30 a.m. Jan. 4 at the First Baptist Church, 1326 Chestnut St., Clarkston. Funeral arrangements are being handled by Malcolm's Brower-Wann Funeral Home.
Service Information
Date & Time

Monday, January 4, 10:30 AM

Location

First Baptist Church of Clarkston
1326 Chestnut Street
Clarkston, Washington 99403

Get Directions
Offer Condolences