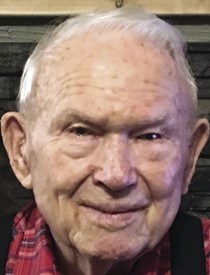 Richard (Dick) Ayers
12/4/1927 — 12/4/2017
Richard "Dick" Lynn Ayers passed away Dec. 4, on his 90th birthday, at Royal Plaza Retirement and Care Center. Dick was born Dec. 4, 1927, in Lewiston, to Alice and Lester Ayers.
He attended schools in Lewiston, but quit high school to join the Navy in 1945. He later received his GED at a Veterans Day ceremony at Lewiston High School on Nov. 12, 2001. Dick lived in Lewiston most of his life.
He married Nancy Lee Dec. 3, 1948, and they had four children together - Rick, Lee, Laura and Mark. They later divorced. Dick married Dixie Ayers and they later divorced. He then married Lela McHenry in November 1997. Lela passed away May 28, 2011. The last several years Dick had a special companion, Audrey Nisch.
After working at Potlatch Forests, he pursued builder contracting work. Dick was a contractor most of his adult life.
He was an avid fisherman, with many trips to Alaska and British Columbia, and he took small fishing trips in his own backyard to places like Dworshak Lake and other local spots. He belonged to the Hells Canyon Boat Club, where he made many friends and great memories. Dick also loved gardening, of which he was very proud. What made him most happy was spending time with his family, his children, grandchildren and great-grandchildren. Dick was very proud of his three generations of twins; his daughters, Lee Hoskins and Laura Murdzia, his twin granddaughters, Laurie Hoskins and Stacie Higbee, and his twin great-granddaughters, Megan and Mariah Solomon.
Dick is survived by daughters Lee (Vic) Hoskins of Lewiston, and Laura (Don) Murdzia of Bellingham, Wash.; siblings Joanne (Del) Ruddell of Clarkston, Jeannine Booth of Lewiston, Virgil Ayers of Salt Lake City, Lonnie (Yyonne) Ayers of Salt Lake City, and Wayne (Roberta) Ayers of Coeur D'Alene; grandchildren Alicia, Laurie, Stacie, Jason, Jenny, Tracy, Justin and Lindsay; great-grandchildren Taylor, Madison, Kaitlyn, Megan, Mariah, Jaelynn, Kristen, Calvin, Nora, Koda, Claire, Helen, Ryleigh and Ricky; as well as numerous nieces and nephews.
He was preceded in death by his two sons, Rick Ayers and Mark Ayers; parents Lester and Alice Ayers; and siblings Elvin Ayers, Cora Ayers, Gorden Ayers and James Burton Ayers.
A memorial service will be held later this spring.
Offer Condolences