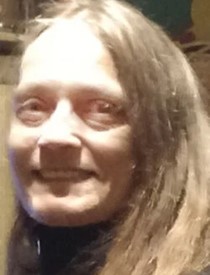 Ramona "Mo" Hill
11/16/1963 — 2/19/2023
Ramona Hill "Mo" passed away Sunday, Feb. 19, 2023, in her home due to Type 1 diabetic complications at the age of 59. Mo was born Nov 16, 1963, to Alfred Raney and Else Korbie. Mo was raised and attended school in Lewiston, where she stayed to raise her own family.
Mo was a loving and dedicated wife, mother and homemaker to her family and fur babies. Mo never sugarcoated anything and wouldn't take any BS from anyone. She always knew the right thing to say. Mo could get you out of any pickle you found yourself in, she was our go-to.
Mo was a passionate outdoorswoman; it was her second home. She could be found hunting for mushrooms or just out hiking and wandering in the woods.
Mo is survived by her husband, Ken Hill; sons, Jeff (Amber) Borgesen, and Dale (Tawsha) Hill; daughters, Jessica Borgesen, Candy (Mike) Hale and Anita (Mike) Thomason; her 15 grandkids; brother, Todd; and sisters, Michelle and Ladina. Mo was preceded in death by her parents and and some of her fur babies.
Mo will be greatly missed by all who were blessed to meet and get to know her. A celebration of life is not immediately planned; however the family will notify loved ones when there is one.
Malcom's Brower-Wann Funeral Home of Lewiston is in charge of arrangements. Remembrances may be left at malcomsfuneralhome.com.
Offer Condolences