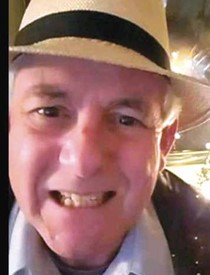 Phillip Spruell
5/24/1949 — 7/23/2018
Philip was born May 24, 1949, and he died Monday, July 23, 2018, doing what he loved to do.
Phil loved people and had the ability to converse with anyone. With the death I lost my fishing partner, best friend and the love of my life. Phil loved me like no one ever has. We understood each other, believed in each other and we laughed and played together. Phil and I both believed in the power of the Lord.
He was a loving partner to Laura Casper, and a loving father and grandfather to Cara and Ollie. God bless you, my angel. I'm lost without you. You're missed by all of us.
Offer Condolences