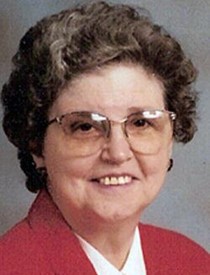 Patsy Jane Pitts
6/9/1934 — 6/26/2022
Patsy Jane Pitts passed away of natural causes Sunday, June 26, 2022, in Lewiston. She was 88 years old.
She was born Patsy Jane Weaver in Phenix City, Ala., to C. Earline and Henry Clay Weaver on June 9, 1934. Patsy grew up around lots of family and enjoyed all the family gatherings. Getting family together for any reason was one of Patsy's favorite things, and she looked forward to seeing everyone.
Patsy did very well in high school, and at one point was teaching Latin to her father, a pastor.
Patsy married Pete E. Jacobs, who was in the U.S. Navy, on Jan. 10, 1954. During this marriage, Patsy lived many places such as Honolulu; Brooklyn, N.Y.; Big Coppit, Key West; Jacksonville, Fla. They chose to retire in Southwick, Idaho. She was a part of and loved the Southwick community. Peter and Patsy divorced in 1978, and Patsy moved to Kendrick, Idaho. In 1980, she met and married Joesph H. Pitts and moved to Lewiston, Idaho.
Patsy always wanted to be a nurse, and with Joe's encouragement and support she attended Walla Walla Community College, earning an associate degree in nursing in 1990 at age 56. As an RN, she worked for several nursing homes in the valley during her 20-year nursing career and loved working with the elderly.
Joe and Patsy were happy and enjoyed their life together. In their 24th year of marriage, Joe passed away, which was very painful for Patsy. She and Joe were members of Tammany View Baptist Church and had developed many loving friends. Patsy and her friends took annual trips to the Oregon Coast to attend women's retreats for many years, with Patsy as chauffeur. These were some of Patsy's many fond memories, and she spoke of them often.
She was preceded in death by her husband, Joe Pitts, and son, Peter I. Jacobs.
She is survived by her children Dean Alice Kinzer, Jane Ellen Richards and Colley Paul, (Jill) Jacobs; stepson Micky Pitts; stepdaughter Deanna McFadden; and numerous grandchildren and great-grandchildren.
A memorial service will be held at 4 p.m., Friday, at Tammany View Baptist Church, 3732 20th Street, Lewiston.
Service Information
Date & Time

Friday, July 8, 4:00 PM

Location

Tammany View Baptist Church
3732 20th Street
Lewiston, Idaho 83501

Get Directions
Offer Condolences