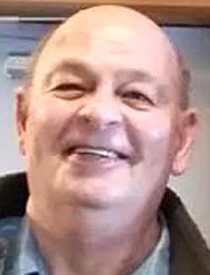 Milton Siebler
4/12/1942 — 1/22/2019
On Tuesday, Jan. 22, 2019, the sun set for the last time on Milton N. Siebler "Butch." There was no cure to be found, and now you are at peace. We could not wish you back to suffer that again.
Milt was an amazing husband, father, brother, papa and friend. Some say he never knew a stranger. His love was unconditional. He was always willing and eager to help someone. It was difficult for him to ask for help. In the hospital, he would wait for something he needed. One nurse said, "Why didn't you call for me?" His reply was, "I know you are busy." She said, "It's my job to take care of you, and in fact, I like it."
Love for family had no boundaries. Milt went to a community dance and asked a young, blonde woman to dance. They have been partners ever since (54 years). Out of their union, two wonderful children were born, Keith (partner to Lori Rock) and Christine. He was big brother to his sisters who survive him here in the valley, Nikki Siebler and Kathy Skaarland, married to Les Skaarland.
Grandchildren are a gift. Milt had several to spoil. They include Jordan Uhlorn (married to Nate Uhlorn), Sophie Rock and Tiffani, Sydney and Jeremy Fleshman. He also is survived by his nieces, Heidi Richmond and Jamie Roche, and his nephews, Tracy Bennett and Jim Skaarland.
His life was enriched with a bonus family: Shawn Reckard, his wife, Michelle, and their children, Nickole and Melinda.
He would say, "I'd like the memory of me to be a happy one, and I'd like to leave an afterglow of smiles when my life is done."
A memorial service will be held at 11 a.m. Thursday at the Federated Church, 709 Sixth St., Lewiston. There will be a covered-dish meal following the service.
Memorial choices: Lewiston YWCA, 300 Main St, Lewiston, ID 83501; or Lewis Clark Animal Shelter, 6 Shelter Road, Lewiston, ID 83501.
Service Information
Date & Time

Thursday, January 31, 11:00 AM

Location

Congregational Presbyterian Church
709-6th Street
Lewiston, Idaho 83501

Get Directions
Offer Condolences