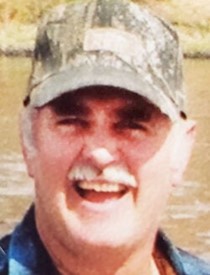 Miles W. Souders
5/23/1955 — 5/12/2023
Miles W. Souders, 67, a lifelong Kendrick resident passed away Friday, May 12, 2023, at his home with his wife Veronica by his side.
A farewell memorial truck procession will assemble at 8 a.m. Saturday, June 10, at Idaho Truck Sales, 2934 Old North and South Highway, Lewiston. In Miles eyes, "there's no such thing as too many trucks." So "Come One truck, Come All trucks" who wish to honor him.
There is no limit to the number of trucks for the procession. All truckers and loggers are invited to participate so please contact Bob Allen for details. The procession will lead from Idaho Truck Sales in Lewiston to the Southwick Cemetery. Due to limited space at the cemetery, a private graveside service will be at 11 a.m.
A celebration of life and reception for the community is planned from 1-4 p.m. at the Kendrick VFW Hall, 301 B St., Kendrick.
Miles is survived by his wife, Veronica (Masters) Souders, sons Michael and Miles A. "Andy" Souders and their families as well as his two sisters and a brother. He is preceded in death by his parents, Marion and Eileen Souders, and his first wife Melinda.
He loved being part of the logging industry no matter what he was doing.
Miles started working in the woods at the age of 8 alongside his dad, uncle and brother. Miles first piece of equipment was a hatchet which he used to bump knots. He also set chokers behind his dad's D4 Cat, which Miles soon learned to operate.
Miles purchased his first Home-lite power saw at the age of 14. After graduating from Kendrick High School in 1973, Miles attended Lewis-Clark State College and received a Certification for Welding. He was offered a job at Hanford Nuclear Reservation in Washington state, but his love for logging was too strong. Miles knew that's where he wanted to be. Over his career Miles worked for many loggers. He performed every job there is when it comes to working in the woods and made it look easy. He was at one time considered one of the best sawyers in the Northwest. His skills for operating a Cat weren't any different. He loved operating the D6c.
Life then took him into the logging truck. Miles always took pride in his truck and worked on it constantly. If he broke down, he worked through the night so he'd be ready the next day, no matter what kind of weather. He wasn't about to miss a load of logs. Miles loved hauling logs and did so for over 30 years. Miles woke up early for work and was happy the moment his feet hit the ground. He always wanted to be early and hated to be late. Miles was a kind man to everyone he met and always stopped and helped someone if they needed it. During his time off, Miles enjoyed fishing, hunting and a good camping trip or four-wheel ride with friends. As long as there were good stories, laughter and cold beer he was happy.
In his teenage years to early twenty's, he rode motorcycles and participated in many cross-country races.
After his truck accident in 2020, doctors discovered a brain tumor. Miles had to have two surgeries along with extensive medical care in Salt Lake City, Post Falls and Lewiston. The recovery process for Miles was long and strenuous. Veronica stood by his side caring for him the whole way. Rather than flowers, members of the family have set up a donation fund in Miles name to help ease the remaining burdens for Veronica. If anyone wishes to help, an account has been set up at P1FCU. You can donate at any location under Miles W. Souders Donation Fund.
Funeral arrangements have been made through Malcom's Brower-Wann Funeral Home of Lewiston.
Service Information
Date & Time

Saturday, June 10, 11:00 AM

Location

Southwick Cemetery (Pine Hill Cemetery)
N. Road
Southwick, Idaho 83537

Get Directions
Condolences
Rowena Jackson
So sad to lose Miles. He was such a joy, and he always shared his laughter. Hugs to Veronica and his family!
Love and prayers,
Rowena
Friday, June 9, 2023 1:43 PM
Sherry Byrd
I didn't really know Miles, I only met him a couple of times, but I will never forget the gift of his time and the load of firewood he brought to my family. His was obviously a life well lived. You are in my thoughts.
Tuesday, June 6, 2023 9:16 AM
Teri Hartley
I hope you got my message. I lost Shaun and you have lost the love of your life. I can understand. God had us we'd. 2 shall become one!! I lost half of me. And I am sure you feel the same way. If you ever want to talk I am here for you.
Monday, June 5, 2023 5:01 PM
Assoc. Logging Contractors - Shawn A. Keough
The ALC-Idaho sends sincere condolences to Veronica and the Souders family. We will miss having Miles in our logging and trucking family.
Friday, May 26, 2023 1:18 PM
SUZIE UHLENKOTT
So Sorry for your loss, I met Miles working at Idaho Truck Sales, I worked their 8 years and he was always a happy guy. I enjoyed talking to him often.
Friday, May 26, 2023 12:13 PM
Greg Robinson
So sorry to hear of Miles passing. Will miss Miles he was one of the nicest and kindest persons I knew.
Friday, May 26, 2023 11:11 AM
Offer Condolences