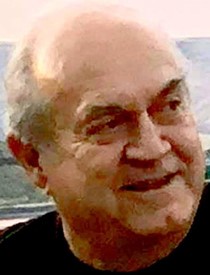 Mike McHargue
5/20/1942 — 12/19/2020
May 20, 1942 — Dec. 19, 2020
Mike McHargue passed away Saturday, Dec. 19, 2020, from vascular dementia.
He was born May 20, 1942, in Lewiston to Cleo Williams McHargue and Earl McHargue. He remained in Lewiston until 2 years of age when the family moved to Elk City, where he was raised by his maternal grandparents. In the wake of World War II, Cleo became the family's only provider. She became a beautician and owned Cleo's Beauty Lounge. In 1952, she was able to bring Mike back to Lewiston, where he attended Whitman Elementary, and later Lewiston Junior and Senior High.
Mike started working as a box boy at the old Safeway Grocery in junior high; he was never without a job from then until his retirement in 2013.
He and Mary Catherine Bauman were married in Lewiston and together had three children. That union ended after almost 20 years.
Mike worked at Cascade Cartridge (now Vista Outdoor). He then joined the labor union and worked several jobs in the Lewiston area. In the late 1960s, he joined the Teamsters Union and started a career driving/operating heavy equipment and worked at Dworshak and Lower Granite dams. In the 1970s, he worked in Alaska on the oil pipeline project and was there for several years, coming home during the holidays and breaks. In 1975, as a Teamster, he was consigned as a driver for the motion picture company Columbia Pictures.
In the 1980s, Mike acquired land in the Winchester and Waha areas. At this time, he was able to start his business, Western Construction and Logging.
Western Construction worked jobs all over the Pacific Northwest and elsewhere, including a project off the coast of San Diego on San Clemente Island, where they constructed roads and building sites for the Navy Seals. Through his work in the Lewiston area, Mike forged many valuable relationships with clients, associates and friends — too many to name.
He loved everything with a motor — diesel, flathead, two-stroke, etc. Eventually he fulfilled his dream of building (with Dave West) a nitro-burning A/fuel dragster.
Mike mentored many young men throughout his life (maybe unconventionally). One person, in particular, who he helped raise was Case Stedham, who eventually purchased Western Construction in 2013.
Mike was fortunate to have many great friends. He will be remembered for his work ethic and sense of humor. His stories and anecdotes will be memorialized.
He was preceded in death by his parents, Cleo and Earl; and his siblings, Bob and Sallie McHargue. He is survived by his children, Michael G. "Mike" McHargue (Audra), of Enoch, Utah, Scott McHargue (Brandi), of Lewiston, Molly McHargue Larson (John), of Asotin, and Cari Taylor (Tracy), of Lewiston; granddaughters Maggy McHargue Jones, Parker Hollingshead and Lexington Larson; grandsons Thane McHargue, Jordan Hollingshead, Logan Taylor and Jackson Taylor; and great-grandchildren Hudson and Reagan Jones.
Offer Condolences