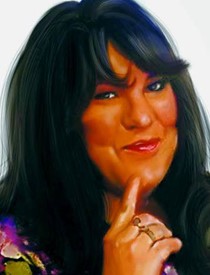 Michelle Carlin
5/20/1960 — 11/21/2017
Michelle Lynn Carlin, 50, of Lewiston, was taken from us far too soon Tuesday, Nov. 21, 2017. We may find comfort in the fact that she is in heaven and finally healthy and at peace. She was beloved by her family and will be forever missed.
Michelle was born May 20, 1960, in La Jolla, Calif. She graduated from Asotin High School in 1986. She was employed by Opportunities Unlimited Inc. and took great pride in her work there and the close personal relationships she formed with all of her clients.
Michelle had an enthusiastic love of nature, especially any ocean, river, lake or stream. She loved to soak in all of God's wonders and appreciate the beauty that he created.
She is survived by her sister, Pam (Ron) Weyel of Lewiston; daughter Amber (C. J.) Spaeth Frei of Cottonwood, son Jonathan Spaeth of Lewiston; grandfather Clyde Brown of Oregon, grandchildren Carter and Wyatt Frei of Cottonwood; uncle Willie Smith and aunt Linda (Tony) Gonzalez, all of Asotin; niece Brenna Weyel and nephew Shane Weyel of Lewiston; cousin Theresa Smole Larson and her family, Wil, Lexie and Quin, of Seattle; cousins Michael and Efrain Smole of Colorado and Michelle's significant other, Kris Aimes.
She was preceded in death by her mother, Raetta Carlin; grandparents Raymond Smith, Alberta Wilfong and Clarence Wilfong; aunt and uncle Delores and Bill Crawford; and nephew Blake Weyel.
Michelle and her mother, Raetta Carlin, were laid to rest at Lewis-Clark Memorial Gardens. A celebration of life will be held on Michelle's birthday, May 20, 2018, with details to be announced at a later date.
In lieu of flowers, the family request donations made to Opportunities Unlimited Incorporated, National Foundation for Autism Research or the charity of your choice.
Offer Condolences