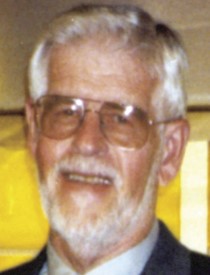 Michael (Mick) Baldwin
4/7/1935 — 12/20/2017
Michael "Mick" Baldwin, age 82, passed away on Wednesday, Dec. 20, 2017, at Life Care Center in Lewiston.
He was born April 7, 1935, in Lewiston to Lewis and Frances (Rambeau) Baldwin.
Mick attended and graduated from Orofino High School. He enlisted in the U.S. Army, serving in Korea and Okinawa, Japan, from 1954 to 1957.
After an honorable discharge, Mick went to work for Potlatch Corp., retiring after 35 years.
Mick married Noma Garrett in 1958. During their marriage, they were blessed with two sons, Kelly and Ron. The marriage ended in 1971.
Survivors include Kelly (Kattie), Ron (Denise); five grandchildren, Bruce, DJ (Megan), Chance (Christine), Kabe, and Kooper; and two great-grandchildren, Blake and Camryn.
At Mick's request, there will be no service. A celebration of life will take place at a later date.
Offer Condolences