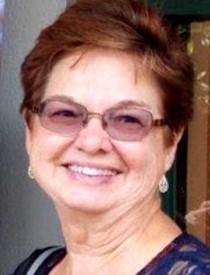 Mary Louise Tiede Pea
11/15/1939 — 10/2/2020
Mary Louise Tiede Pea went to heaven Thursday, Oct. 1, 2020.
She was born Nov. 15, 1939, in Drain, Ore., to Katherine and Edgar Hunt. Mary Lou graduated from Oregon Institute of Technology at Klamath Falls, Ore., where she met Earl Tiede. They married June 14, 1959, and resided on Tiede Homestead near Gifford. Earl passed in 2006. On Aug. 8, 2015, she married Jack Pea and resided at Summit.
She was preceded in death by her husband, Earl, and her parents. She is survived by husband Jack; children Tamela (Gary), Edgar Tiede, Rozelle Tiede and bonus children Fonda (Clark) Miller and Duane (Michelle) Schumann; 10 grandchildren; eight great-grandchildren; her sisters, Janice (Roger) Brehm, Janell (Kent) Virgin, Linda (Jim) Finlayson and Jude Gilbertson.
Memorials may be made to Good Hope Lutheran Church or Vessel of Honor Church.
A graveside service will be held at 2 p.m. Sunday at Immanuel Evangelical Lutheran Church on the Tiede Homestead near Gifford.
Offer Condolences