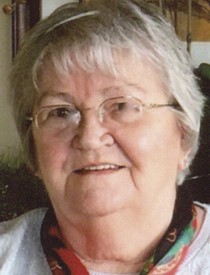 Mary (Dee) Comstock
1/9/1935 — 3/5/2018
Mary Donata "Dee" Comstock passed away Monday, March 5, 2018, at Royal Plaza in Lewiston of causes related to cancer. She was 83.
Dee was born Jan. 9, 1935, to Daniel and Marie Ellen (Sabidon) Young, one of 11 children born to the couple. She married Ralph Maurice Comstock on Aug. 11, 1952, in Lourdes, Newfoundland, Canada. They had five children together. He passed away July 29, 2015.
Dee was a kind and loving woman. She will be greatly missed.
Dee is survived by her children, Barbara A. (Bruce) Woods, Jerry D. (Cydney) Comstock, Terry L. Twilegar, and Gail Y. (Steve) Wessels; as well seven grandchildren and 13 great-grandchildren.
She was preceded in death by her parents, husband Ralph, and a son, Ralph M. Comstock Jr.
At Dee's request, no services are planned. The family will hold a private graveside service at a later date.
Offer Condolences