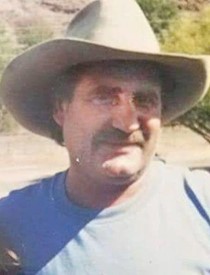 Marvin Gibbs
9/9/1946 — 2/3/2019
Marvin Richard Gibbs passed away Sunday, Feb. 3, 2019, after fighting the effects of a stroke he had nine years ago.
He was born Sept. 9, 1946, to Donald and Mildred Gibbs, at Lewiston.
Marv grew up on the family farm. It was hard work, but growing up on the Clearwater River was a wonderful place to do it! He graduated from Lapwai High School in 1964. In 1963, he married Linda Taylor; they had three children. Marv had horses all his life until his last day. His love of horses lasted him all his life!
He packed for a living for a few years. Marv was also in several hunting magazines advertising rifles. He had many hunting trips with family and friends to the wilderness on the Lochsa and the Junction Mountain at the Kelley Creek Ranger Station on horseback. Thanks, Marv, for lots of great adventures! Rest in peace, brother. You will be missed.
Marvin is survived by his daughter, Jackie Thompson (Alan) of Lewiston; son Donald Gibbs (Kelly) of Atlanta; son Jared Hillman (Kelly) of Sweetwater; brother Jerry Gibbs (Anna) of Juliaetta; 14 grandchildren; and 16 great-grandchildren. He was preceded in death by his parents; a son, Larry Gibbs; and a sister, Linda Gibbs Roberts.
A celebration of life will be held at a later date.
Offer Condolences