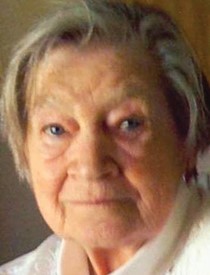 Margaret Wallace
11/23/1932 — 4/18/2018
Margaret Wallace passed away Wednesday, April 18, 2018, at St. Joseph Regional Medical Center.
She was born Nov. 23, 1932, in Sweetwater, the youngest daughter of George and Pearl Mattoon. She married Freddie Wallace on Oct. 30, 1953.
Margaret was a devoted wife and mother. After her youngest child started school, she went to work as a certified nursing assistant, which she continued to do until she retired in 1990.
She was a long-standing member of the House of Faith in Lewiston. She loved her extended church family. Margaret loved cooking, baking and canning. She just basically loved feeding people.
She was preceded in death by her parents, George and Pearl Mattoon; brothers Morris, Norman, Orvil, Merrill and George Mattoon; sisters Maxine Breier and Freda Shirts; and great-granddaughter Gabby Wallace.
She is survived by her children: Randy and Ceceila Wallace; Wanda and John George; Ken and Donna Wallace; Tony Wallace; Tim and Joni Wallace; Greg Wallace; and Sheryl Wallace; 14 grandchildren; and 23 great-grandchildren.
Viewing will take place at 10 a.m. Monday at the House of Faith, followed immediately by her service at 11 a.m.
Malcom's Brower-Wann has been assisting the family. Please sign the online guest book at www.
Service Information
Date & Time

Monday, April 23, 11:00 AM

Location

House of Faith
2502 16th Avenue
Lewiston, Idaho 83501

Get Directions
Condolences
Robin Pedersen
Margaret was a dear sweet gentle soul. Always kind to us and even when she really wasn't able she wanted to have my Husband and I over for dinner. I would tell her not to worry about it but she felt guilty because she wanted to please. We have missed her faithful attendance in our church services the last few years due to health issues. We loved being her Pastors. I am so sorry I couldn't make it to her service today, but have prayed and believed for it to be a blessing to her family! We will miss you Margaret but are so happy you are not suffering and are in the presence of the Lord and with your family that have gone on before you. We Love you, Robin P.
Monday, April 23, 2018 5:25 PM
Offer Condolences