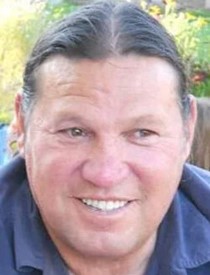 Lyle K. Akkerman
8/31/1955 — 5/1/2023
Lyle K. Akkerman, 67, of Lewiston, passed away Monday, May 1, 2023, at his home. He was born Aug. 31, 1955, in Orofino to Muril and Agnes (Jeannotte) Akkerman.
Lyle's first years were spent in Weippe before his family moved to Lewiston in 1960 where he attended school at Webster, Jenifer Jr. High School and graduated from Lewiston High School in 1974. After playing a couple years of Tribal ball for the Nez Perce Nation, he attended Lewis-Clark State College in 1977, playing basketball and studying drafting.
After a stint in the military Lyle was honorably discharged in January of 1978.
Lyle then began his work career as an electrical lineman for his entire life — working all over the United States — going from job to job. After a long career as a lineman Lyle finally retired and settled down in Lewiston where he lived until his death.
As a boy, Lyle and his brother Dean spent countless hours at the Lewiston Boy's Club. This time helped shape Lyle into the man that he became: honest, hardworking and likable.
Lyle's love of sports could not go unnoticed; he began in little league baseball and continued with football, basketball and baseball through his life. Even at the time of his death, Lyle had two TVs so he could watch two sporting events at the same time.
Lyle lived in McCall for a short period; he loved to ski and have buddies come down and join him, always enjoying time with his friends.
Lyle and his buddies spent countless hours on fishing trips and jet boating up the river, including a fishing trip to Alaska with Dean. Many a day was spent enjoying the river with friends.
The family followed Lyle during his sports careers with countless trip to watch his games.
Lyle always enjoyed family, especially sister Karen's BBQ where many friends and family spent hours visiting, catching up with each other and just enjoying the day.
The whole family loved Uncle Lyle. His bark was worse then his bite and he had helped the majority of the family at one time or the other.
He is survived by brother Muril L. (Ne Ne) Akkerman, of Lewiston, sister Karen F. Stamper, of Lewiston, sister Lynn Greenlee (Lee), of Bayard, Iowa, sister Muriel Johnson (LaMar), of Elk City, sister, Marsha Warner (Duane), of Clarkston, sister Deena Holly, of Clarkston, brother Dean Akkerman (Linda), of Juliaetta; and many nieces and and nephews and extended family.
He is preceded in death by his parents Muril and Agnes, and brothers Clarence E. Akkerman and Duane C. Akkerman.
A visitation will be held from 2-6 p.m. Thursday, May 11, at Malcom's Brower-Wann Funeral Home, 1711 18th St., Lewiston. A graveside service will take place at 2 p.m. Friday, May 12, Lewis-Clark Memorial Gardens. There will be a celebration of life at 4 p.m. in the Sternwheeler Room of the Holiday Inn in Clarkston.
Donations may be made to the Boys & Girls Club of the Lewis Clark Valley in Lyle's name.
Service Information
Date & Time

Thursday, May 11, 2:00 PM

Location

Malcom's Brower-Wann Funeral Home
1711 18th Street
Lewiston, ID 83501

Get Directions
Offer Condolences