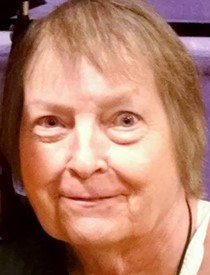 Lyla Ostman
9/22/1940 — 2/4/2021
Lyla J. Ostman (Jean), of Peck, passed away Thursday, Feb. 4, 2021, in Lewiston.
Mom was born Sept. 22, 1940, in Sacramento, CA, to Earl E. and Lyla Coombs Weese. She was one of 13 siblings in this wonderfully full household.
She met and married the love of her life, Dick Ray Ostman, on April 29, 1967. To this marriage she brought a son, Greg, and a daughter, Roxie. Together they had son Duane and daughter Jeanette. This made her family complete. Family meant everything to her.
She spent many years working in the retail industry until she found her calling as an inspector of circuit boards for ATL. She stayed at this job until an accident caused her early retirement.
During this time, they lived in the Lynnwood area. Mom was never a fan of city life, so when Lynnwood began to grow they moved their family to Snohomish. Here they were able to have a garden and a few farm animals. A few years later, they moved to Idaho.
As her family started to make their own way in the world she took on two more special daughters. These special daughters were brought to her through the Foreign Student Exchange program. Together with daughter Jeanette they formed a group that gave high school students a chance to travel to some very historical places across the U.S. This was one of the highlights of her life being able to help young students see history up close.
With her children raised, she moved to Peck. Here she got to fulfill her dream of becoming an owner of a small mom and pop business. She opened the Peck Market that provided some basic convenience store products to the area. She loved seeing friends and residents of this wonderful town until her health forced her to close her business and become a full-time homemaker.
She was preceded in death by her parents, Earl and Lyla; her son, Greg; her sister, Marie; and her brothers, Jay, Rick, Alan, Ted and Floyd.
She is survived by her husband of 53 years, Dick, at their family home; her children, Roxie (Brad) Grimm, of Lenore, Duane (Tracie) Ostman, of Sedro Woolley, WA, and Jeanette (Gary) Burnham, of Boise; daughter-in-law Marie Stokes, of Orofino; 13 grandchildren; 15 great-grandchildren; sisters Alice and Sue and brothers Doyle, Ron, Hal and Lee; along with numerous nieces, nephews, cousins and other loving family members.
Because of COVID-19 restrictions, the family has decided to postpone any services until a later date when getting together and sharing memories is safe for everyone that loved her.
In lieu of flowers, the family asks that donations be made to a local pet rescue of their choosing.
Offer Condolences