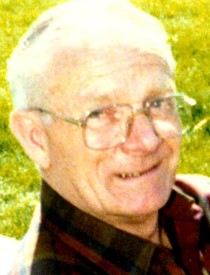 Loyd (Pete) Ware
12/23/1930 — 7/3/2021
Loyd E. "Pete" Ware, 90, of Kendrick, died Saturday, July 3, 2021, at the Idaho State Veterans Home in Lewiston.
He was born Dec. 23, 1930, in Southwick, to Loyd F. and Georgine Ware. Pete was the oldest of five sons and the fourth generation from Southwick.
Pete attended school at Southwick and Kendrick and then started driving logging truck at age 16 in 1947. Later, he joined the U.S. Army during the Korean War in March 1952, and was stationed as a fleet mechanic with the 20th infantry near Fairbainks, Alaska. Pete was honorably discharged in March 1954. He married the love of his life, Clara Daberco, May 14, 1955.
In 1957, he started Ware Truck Service as a logging company. In 1980, he switched the business to a diesel repair shop at his home in Kendrick. He retired in 2013, but he would still answer telephone calls from truckers seeking advice on engine repair until his death.
Pete had a strong work ethic and loved fishing and hunting. He also enjoyed family history and in his later years loved bird watching. He was a member of the United Methodist Church, the American Legion, the VFW and the Disabled American Veterans. He was also a former Lewiston Elks member.
He is survived by his daughter, Amelia Ware, of Kendrick; son Carl (Rona) Ware, of Harrison Flats, Idaho; four grandchildren, Christina, Jessica, Brianna and Cole; 12 great-grandchildren, Blake, Brayden, Finn, Hannah, Myla, Lane, Carter, Carson, Conner, Tyler, Zach and Kalum; and numerous nieces, nephews and cousins. He is preceded in death by his wife, his parents and four brothers.
His funeral service will be held at 10 a.m. Saturday, July 10, at the Juliaetta Community Church. Burial will follow at the Southwick Pine Hill Cemetery. A covered-dish dinner will follow at the church.
Service Information
Date & Time

Saturday, July 10, 10:00 AM

Location

Juliaetta Community Church
Main Street
Juliaetta, Idaho 83535

Get Directions
Offer Condolences