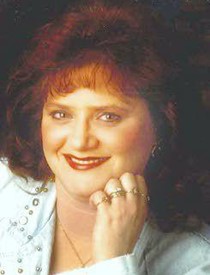 Lori Showers
5/22/1968 — 6/29/2020
Lori Ann (Freand) Showers passed away Monday, June 29, 2020, at the age of 52 in Lewiston, from complications of ongoing childhood illnesses.
She was born May 22, 1968, in Lewiston, to Debra and Gene. She was the only princess followed by two boys. Debra later remarried and Lori added a stepsister and brother, along with a bonus dad.
She was raised in the Lewiston-Clarkston Valley, where she attended elementary school, Sacajawea and Lewiston High School. She married Tom Bunger in 1985, and they made their home in Arizona. They later divorced but remained friends. In 1994, she moved back to Lewiston. A year later she met Pat Showers. Never being able to have biological children herself, her dreams came true when she married him and got three bonus daughters.
She was known as Aunt Lori to all of the children in her life. She had a bond with each of her nieces, nephews and cousins, always making them feel special and "her favorite." Her greatest joy in life was her grandbabies; she loved them dearly and spoiled them as a grammie should.
Lori's hobbies were camping, fishing, going to the cabin, playing card games and she loved her practical jokes. She loved the mother/daughter camping trips that inevitably would leave some crazy story to tell afterward. She loved large family gatherings and would always sing "Fancy" on the karaoke. She loved her family hard, and they were the most important thing in life to her. Lori will be loved and missed by everyone who knew her.
She was preceded in death by her paternal grandparents; maternal grandfather; her cousin, Seena; and her sister-in-law, Steffanie.
She is survived by her mother, Debra Nail, and bonus dad John Nail; father Gene Freand; grandmother Veda Wagner; brothers John Freand, David Freand and Tom Nail (Angie); stepsister Katherine and sister-in-law Michelle; daughters Teresa Hamblin (George), Ashley Showers and Keesha West (Travis); and her grandchildren, Triston, Nevaeh, Logan, Anna, DixieJo, Ryker and Stetson. She loved her pup, Tuffy, of 18 years and entrusted him to her close friend, Chris Fox.
No formal service is scheduled. She wanted a celebration of life, which is planned for September.
Offer Condolences