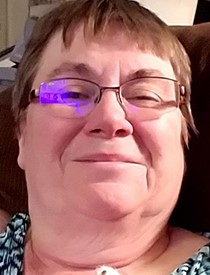 Loren Neill
10/5/1957 — 8/29/2019
Loren B. Ongley Neill, 61, succumbed to metastasized breast cancer Thursday, Aug. 29, 2019.
She was born Oct. 5, 1957, to Connie and George Ongley, in Binghamton, N.Y.
Loren and her husband, Guy Neill III, lived in several states before becoming residents of Clarkston in 1990. She worked as a 911 dispatcher in Lewiston for 15 years, until the cancer forced her to retire. It was a long battle. Guy and Loren were married for 41 years.
Loren was a friend to everyone and she touched many lives over the years. Besides her job, she worked the Bianchi Cup and Steel Challenge competitions for many years. She never wished to participate as a competitor as she enjoyed meeting all the competitors as an official. Loren also enjoyed playing pinochle, and her group met weekly at Antonio's Italian Cafe.
She is survived by her husband, Guy L. Neill III; sons Guy IV and Geoffrey; father George; sister Lisa; and brother Steve.
A memorial celebration will be held from 2 to 4 p.m. Sept. 14, at Antonio's, 1407 Main St., Lewiston.
Loren was cremated. Her remains will be interred in Texas. In lieu of flowers, the family asks for contributions on Loren's behalf to the fight against breast cancer instead.
Offer Condolences