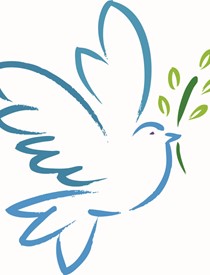 Linda Law Hoisington
9/9/1942 — 1/10/2022
On Monday, Jan. 10, 2022, Linda Law Hoisington passed away at home after a short and courageous battle with pancreatic cancer.
She will be remembered for her quiet and caring ways by all her family and friends.
Linda was born in Hollywood, Calif., on Sept. 9, 1942. Her parents were Delbert and Jerry Law of Culdesac.
Delbert served in the Army Air Corps, and after several stints at the military airfields, the family made Culdesac their home. In 1950, the family moved to Mission Creek, Idaho, where the family home remains.
Linda attended Culdesac schools for all of her 12 years, graduating in 1961. After graduating, she went to Lewiston Business School, and met the love of her life, Jim Hoisington. Jim and Linda were married on June 30, 1962, at the Lewiston Methodist Church.
They lived in Lapwai where Jim worked for the Lapwai School District. It was there that their son Russell was born in 1965, and their daughter Tina joined the family in 1969.
Linda and Jim enjoyed adventures of driving and exploring the back roads of the Northwest. She was an expert in spotting wildlife and tracking their movement. She and Jim made several cross-country trips for school buses for Lapwai schools. Lapwai schools were fortunate to have Linda as a bus driver for 27 years. She handled the buses and riders with equal quality and care.
Linda was very skilled at doing beautiful needle work. Almost every family member was gifted with pillow cases, table cloths, wall hangings and quilts. She also truly enjoyed weekly coffee outings with dear friends.
Being a fantastic grandmother to her granddaughter, Brittany, was one of Linda's greatest joys. They shared many, many tears and laughs. She was also a member of the Culdesac Community Church.
Linda was preceded in death by her parents and her daughter Tina.
She is survived by her husband Jim of Culdesac; her son Russell of Culdesac; granddaughter Brittany (Jayson) Hayes of Kalispell, Mont.; great-grandchildren Ayva, Brooklyn, Kenzie and Ryggs of Kalispell; her sister Jacque (Dan) Eaton of West Linn, Ore.; her brother Johnny Law (Mary Kay) of Culdesac; and many nieces and nephews.
Memorial donations may be made to a charity of choice and a memorial service will be held at a later date.
Offer Condolences