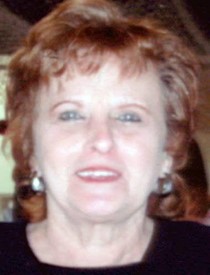 Letitia "Tish" Ruark
2/26/1939 — 11/18/2019
Letitia "Tish" Gayle Parkins Ruark, 80, of Clarkston, passed away Monday, Nov. 18, 2019, at St. Joseph Regional Medical Center in Lewiston, peacefully with loving family by her side.
Tish was born Feb. 26, 1939, to Velma Iris Chapman Parkins and Lynn Leroy Parkins. She graduated from Lewiston High School in 1957.
She was survived by her daughter, Jani Lou Erickson, of Clarkston; son Scott Snodderly, of Orofino; son Jon Ruark and fiancé Jennifer, of Lewiston; daughter Bobbie Jo Wilson and husband Troy of Soldotna, Alaska; and her sister, Jan Johnson, and husband Doug, of Post Falls.
Tish was preceded in death by her parents; sister Linda Bartlett and her husband, Jack; and her son, William "Billy Rue" Snodderly.
The valley knew her as Tish, but her family called her Mamma. She fiercely loved her children, sister, grandchildren, great-grandchildren, nieces, nephews and cousins.
She enjoyed camping, family reunions, watching the young ones play sports and traveling. Mamma's fondest memories were of a Caribbean cruise that she and her sister, Linda, took to Jamaica. She also made her way to Hawaii with Jani. She enjoyed the beach, but visited Alaska as much as she could.
She lived her life and worked at numerous locations in the Inland Northwest, including Stinker Station, The Arbor, Eagles, Mighty Mart and Economy Station, just to name a few. She was residing at Austin Manor in Clarkston at the time of her death.
A celebration of life will be at a later date to be determined.
Offer Condolences