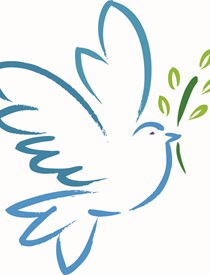 Leroy Steigers
3/9/1938 — 4/13/2021
Leroy Steigers, 83, son of Alvin and Mabel (Heimgartner) Steigers, passed away peacefully at home Tuesday, April 13, 2021, of complications from a stroke he had March 13.
He was born March 9, 1938, in Juliaetta and graduated from Culdesac School in 1956. Leroy married his high school sweetheart, Jewel Lincoln, on May 5, 1957.
Leroy was a loving husband to Jewel for almost 64 years. He was "Dad" to his two special daughters, Trina (Ron) Huff, of Culdesac, and Shannon West, of Las Vegas. He was "Pa" to grandchildren Stephanie (Dale) Allen, Matthew Huff, Jennifer (Jake) Schumaker, all of Lewiston, and Dayne West, of Las Vegas. His great-grandchildren, Amie, Kyler, Owen, Tucker, Lucy and Lillie, were a bright sparkle in his life.
Dad loved to hunt, fish, tell a good story and joke. He was a lifelong farmer and drove school bus for 35 years at Culdesac.
Always devoted to his family and his Lord and Savior, Dad lived life to the fullest for the 83 years he was blessed to live. A true and faithful friend to so many, you could never meet a more honest man.
A memorial graveside service will be held at 3 p.m. Saturday, April 24, at the Gifford Cemetery. Please bring a chair. A dinner will follow at the Gifford Community Building.
Offer Condolences