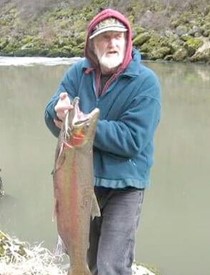 Leonard Vandenburg
2/14/1942 — 3/26/2022
Leonard "Old Troll" Vandenburg, 80, died of heart failure Saturday, March 26, 2022. He was born Feb. 14, 1942.
Dad was a simple man who cared for everyone as if they were his own. He loved to hunt and fish and anything to do with the outdoors. He enjoyed many years of teaching hunters education to young adults. After serving in the U.S. Air Force, he spent his career in the timber industry, working in many capacities for several sawmills. He loved to tell jokes to his family — all three of them, over and over again.
He was preceded in death by former wives Marsha, Sue and Micki. He is survived by his children, Richard Vandenburg, Terry Vandenburg, Debbie Perry, Carl Vandenburg, Miriam Rector, and stepdaughters Debbie Corbit and Tammy Osburn; 10 grandchildren; and 11 great-grandchildren.
Offer Condolences