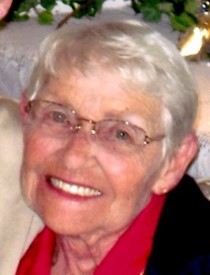 Lavern Crow
3/4/1932 — 8/12/2018
Lavern Sattgast Crow, 86, of Lewiston, passed away Sunday, Aug. 12, 2018, at her Lewiston home in the care of her daughter, Nancy, and her niece, Jean.
She was born March 4, 1932, to Verda (Edwards) and Clifford Gipe in Alma, Neb.
Lavern moved to Caldwell shortly after birth and was raised and attended school there. She married Kenneth V. Sattgast, and the two of them moved to Vancouver, Wash., where two of their daughters were born.
After several years, the family moved to Lewiston, Idaho, where their youngest daughter was born.
Kenny passed away in 1968.
Lavern earned her high school diploma from Walla Walla Community College and shortly after attended Lewis-Clark State College in the nursing program for a year.
She met and married Loren Crow and moved to Reubens, where she enjoyed life on the farm with him.
They retired from farming in 1991 and moved to Lewiston in the spring of 1992.
Loren passed away in 2008.
In 2010, Lavern became a proud homeowner for the first time, purchasing a home in Lewiston.
She enjoyed dancing, gardening, her beautiful flowers, walks with her neighbor, and her cat, Mason.
She is survived by her daughters, Nancy (Jeff) Jacobs and Connie (Mike) Coggburn; grandsons Heath Smith, Pat (Lora) Rothanburg, Chris Coggburn, Thomas (Zara) Jacobs and Spencer (Shelby) Jacobs; great-grandchildren David and Anya Rothanburg, Addison Coggburn, and Michelle, Everett and Tessa Jacobs; nieces Jean (Jim) Southard and Linda Carmen; stepchildren Mario, Laloni (Cliff), Andrio (Molly), LaLisa (Dusty), LaLea (Mark) and Laleta; and numerous relatives, grandchildren and great-grandchildren.
Lavern was preceded in death by her first husband, Kenneth; second husband Loren; her parents; daughter Judy Smith and daughter baby Sattgast; sister Lavesta Reed; brother John "Sonny" Gipe; and grandson Kenny Coggburn.
The family would like to thank Sharon Bradley, Alicia Taylor, Jean Southard and Elite Home Health and Hospice for helping keep mom at home.
A graveside service will be held at 9 a.m. Friday, Aug. 17, at Lewis-Clark Memorial Gardens, 3521 Seventh St., Lewiston.
Malcom's Brower-Wann Funeral Home of Lewiston is in charge of arrangements.
Service Information
Date & Time

Friday, August 17, 9:00 AM

Location

Lewis-Clark Memorial Gardens
3521 7th Street
Lewiston, Idaho 83501

Get Directions
Condolences
DANA BRACKETT
RIP Lavern. I was saddened to hear of your passing. I so remember the many chats we had and I admired your strength! My thought are with your family.
Dana
Friday, August 24, 2018 3:52 PM
Offer Condolences