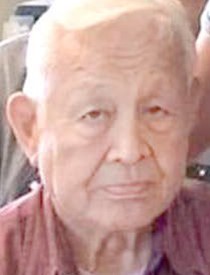 Kenneth Sonneck
6/2/1938 — 4/29/2020
Nez Perce tribal member Kenneth Gene Sonneck passed away Wednesday, April 29, 2020, peacefully surrounded by family at his home in Spalding. Ken was 81.
He was born June 2, 1938, to Ada Rogers and Frank Sonneck. His maternal grandparents are Hattie Davis Rogers and Charlie Rogers. Ken was married to Myrna L. Jackson in 1961 and they had four children together. He later married Vera Slickpoo in March 1983. He joined the U.S. Marine Corps in 1956 and was honorably discharged in 1962. He worked for a number of different lumber companies until 1971. He then worked for Potlatch Corp. from 1971 until his retirement from there in 1997.
He was a devout Christian and member of the Methodist church in Lapwai. His hobbies included hunting, fishing, watching the Seahawks and collecting coins. He was a loved husband, father, brother, uncle, grandfather and great-grandfather.
He was preceded in death by his daughter, Malita L. Sonneck; brother Willard Nanpooya; father Frank Sonneck; and mother Ada Rogers.
Kenny is survived by his siblings, Mark Homan, Dan Broncheau Jr., DeeAnna Klotzbuecher and Charlotte Fitch; his children, Murray L. Sonneck, of Winchester, Melissa J. Seyler, of Wellpinit, Wash., and Mia K. Sonneck, of Lewiston; his grandchildren, Sage Sonneck, Dayne Goodheart, Jordan Sonneck, Cheyenne Swift and Kennedy Seyler; great-grandchildren include Sinmsci Sonneck, Snpaqcin Sonneck, Louis Cullooyah, Colby White Jr., Ali White, Alexis Swift, Avery Goodheart, Lavender Goodheart, Jaleia Sonneck and Jayda Sonneck.
The funeral will take place at 10 a.m. today at Broncheau Cemetery in Spalding.
Offer Condolences