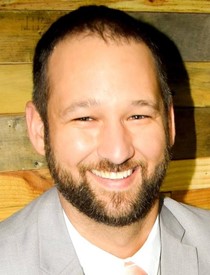 Kelly Robertson
3/15/1986 — 11/9/2021
Kelly E. Robertson passed away Tuesday, Nov. 9, 2021, in Lewiston, from complications following a minor surgery.
He was born March 15, 1986, to Richard Lee Robertson and Pauline Kay (Anderson) Robertson at St. Mary's Hospital in Cottonwood. He joined his brother, Tony, and sister, Carrie, at the family home in Craigmont.
When Kelly was 11, he lost his dad who was his best friend. His mom married Fred Malone who became like a father to him. Kelly attended school at Highland in Craigmont, graduating in 2005. He participated in band, basketball, baseball, football and track. He was a very athletic person. His favorite sport was basketball. In April 2003, he was diagnosed with Hodgkin's Lymphoma, which turned his world upside down. It put off his graduation for a year.
On May 9, 2008, Kelly became a father when his daughter, Brooklyn Kay Robertson, was born. Kelly was very involved in Brooklyn's life. He coached her soccer team for several years and made a positive impact on many kids' lives. After he quit coaching, it was hard for him to watch from the sidelines.
On Oct. 27, 2019, he married Christina Wheeler. She made his life complete. They were blessed with their daughter, Rose Arebelle-Sue Robertson, on Jan. 7, 2021. He loved spending time with her, especially sleeping.
The last 12 years, he worked for Schweitzer Engineering Laboratories and made many friends who are going to miss him.
Kelly leaves behind his wife, Christina; his two daughters, Brooklyn and Rose; parents, Fred and Pauline Malone; brother, Tony (Amber) Robertson; sister, Carrie (Emil) Fliger; stepbrother, Jeremy (Allison) Highley; in-laws, Beth Wheeler, Bryan Wheeler Sr., Bryan (Aisha) Wheeler, Lizzie (Joseph) Tuning and Susan (Nathan) Peltonen; and several nieces and nephews.
He was preceded in death by his dad, Richard Robertson; his paternal and maternal grandparents; Uncle Howie and Aunt Jackie on his father's side.
The service will be held at 10 a.m. Saturday, Nov. 20, 2021, at Echo Hills Church, 3215 Echo Hills Drive, Lewiston. There will be a graveside service at approximately 1:30 p.m. at the Craigmont Cemetery. Malcom's Brower Wann Funeral Home is handling the arrangements.
Service Information
Date & Time

Saturday, November 20, 10:00 AM

Location

Echo Hills Church
3215 Echo Hills Drive
Lewiston, ID 83501

Get Directions
Offer Condolences